John Johnson — United Airlines Maintenance Base, San Francisco International Airport (Local 856)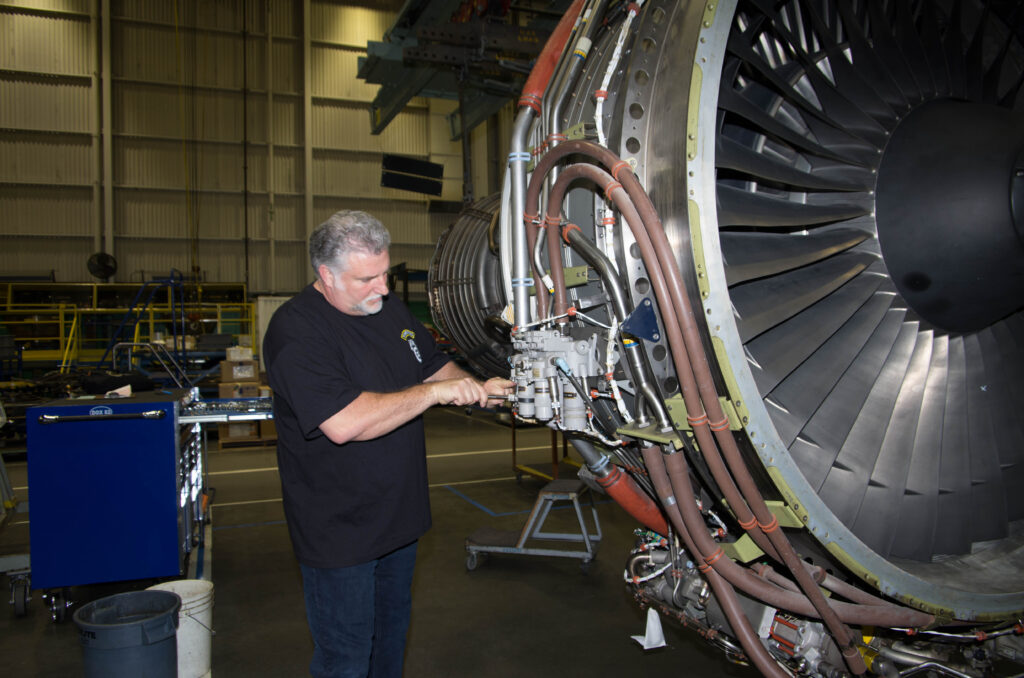 Teamsters Pride at SFO
John Johnson grew up understanding the value of a union job. "I'm what's referred to as a 'legacy'," he said. "My father was a machinist at United. I needed a good job and it was union job with good benefits and good pay."
When John began working at United Airlines in the San Francisco International Airport, the benefits he received were critical for his family.
"I was a single father at the time, so getting health care and better wages was very important to me and my small family," he explained. "I applied at United in the welding department and eventually went to school and got my Airframe and Powerplant licenses and moved into engine work."
For John, the best part about working at United is seeing his work make a difference in people's lives — particularly the U.S. military. United Airlines has a contract with Pratt and Whitney aerospace company to maintain United States Airforce engines. "Working for the Airforce is kind of a little special bump because you hear their aircraft flying on the news all the time, and you go, 'I fixed that,'" John said proudly.
He takes pride in the quality of his work. "We set the standard several years ago when they spent over a million hours in flight without a shutdown of an engine and the record hasn't been beaten yet," he said.
John is also proud to be a Teamster.
"The Teamsters came onto the property under very harsh circumstances," he explained. "We had bankruptcies, we had a downturn in the economy, and we had a contract that was amendable, which most people think of as expired."
John explained that contracts under the Railway Labor Act don't expire, but instead become amendable. "But we were working under the same pay scale from five years ago and the company loved it," said John.
"United is old school," he said. "They fight everything whether they should or not. The Teamsters went through the long, slow process of getting us a good contract and I'm very proud of the contract we wound up with."