Thelma Garza – Central Concrete (Local 853)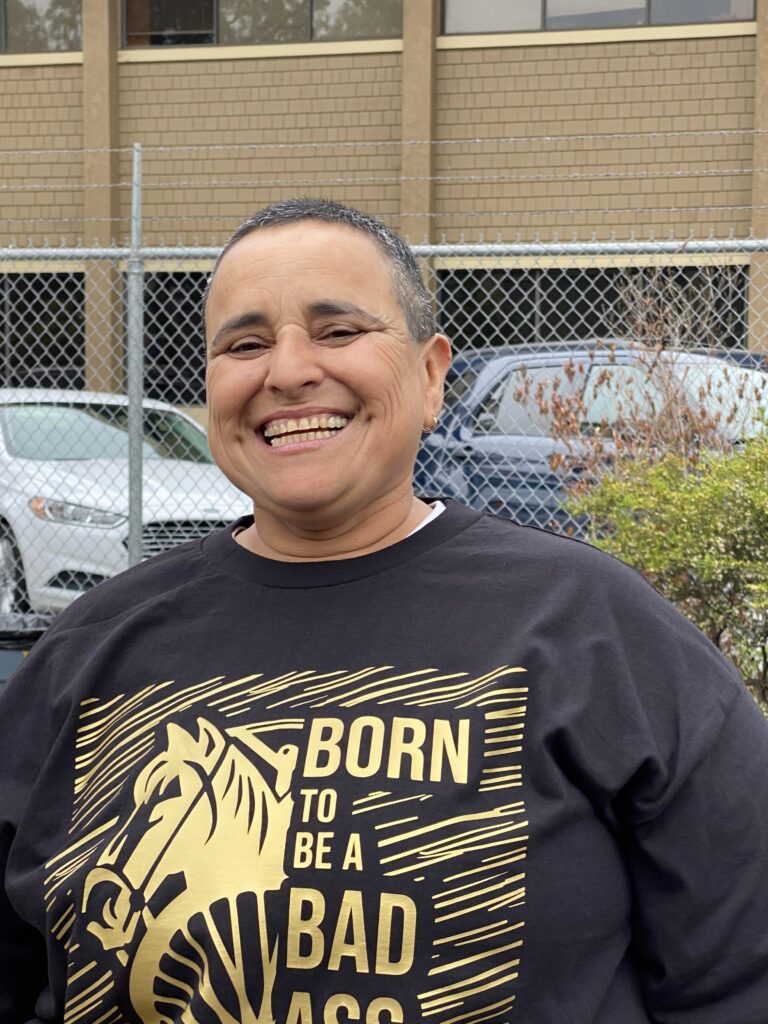 For the past seven years, Thelma Garza has been working as a ready-mix driver for Central Concrete in San Jose.
Currently, she's working on the Park Project in downtown San Jose. She says that the developer got permission from the airport to go higher than previous height limits, so, at 50 stories, this will be the tallest building in the city. Her work as a ready-mix driver not only includes driving a concrete truck, which is inherently unstable but also readying the concrete for discharge to the specifications of the job. "Some want it dryer or wetter and at different strengths, depending on how high they're going," she explains.
Garza enjoys the job. "For me, the work is easy. I get to see different projects go up in different cities. We do some residential, some schools, some hospitals, parks, and playgrounds. It's an adventure every day."
Garza says that she tried to get this job years ago, but didn't have the Ready Mix experience at the time. "I had to wait my turn and got in when they had a job fair." She admits that it's harder for women to get into the field "because we're women. But clearly, women can do the work…if we get the chance."
Garza has been involved with the union since she joined. She's served as a steward and as a Trustee for Local 287, which merged into Local 853 in 2020. Mostly, she enjoys keeping her fellow members involved, updated, and informed.
For her, the most important benefits of being in the union are the good medical plan, the pension, and the 401K. She knows that if she didn't have a union, she probably wouldn't have those good benefits.
When talking to others about why they should get involved in the union, her advice is clear: "Join when you're young. Stick it out so that you get high on the seniority list. It's a great opportunity. I love it!"