Alicia Flores – UC Berkeley Labor Center (Local 2010)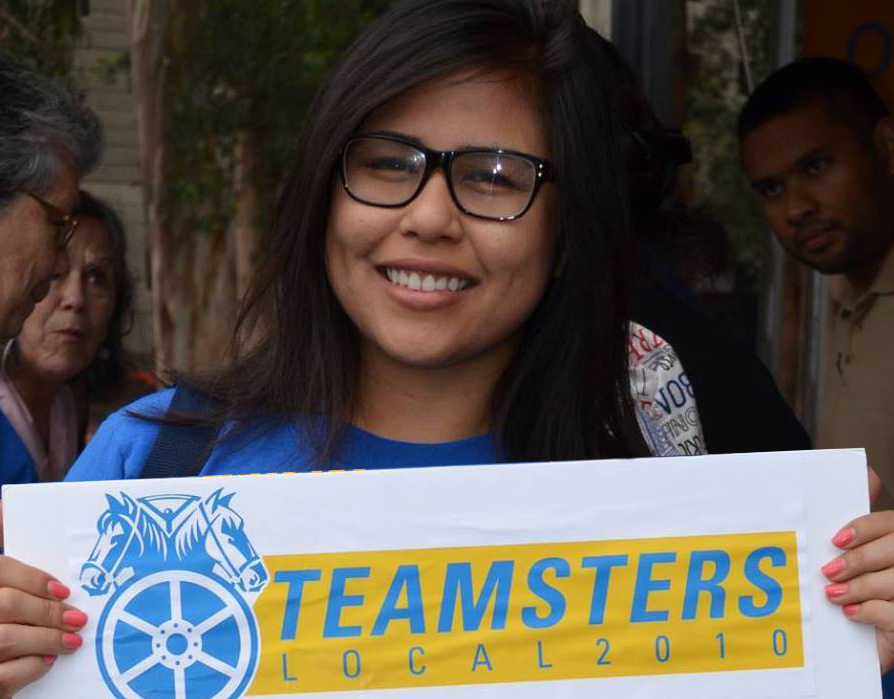 Steeped in the labor movement
Alicia Flores not only works as a Program Coordinator for the UC Berkeley Labor Center, she is also a steward and chapter coordinator for Local 2010.
Her work is varied and exciting. In addition to coordinating the leadership development program for union and community organization staff and members that offers a series of seminars and multi-day programs throughout the year, she also runs the Labor Summer Internship Program. Twenty-five students will get trained in the basics of unions and then they'll be assigned to work for eight weeks out in the field with unions and community organizations; some will do research and others will do organizing.
"Rather than working with one specific union, I like being able to learn about all the different types of unions and to have a big picture view of where the labor movement is at in California," Alicia says.
Alicia serves as a steward and Chapter Coordinator at UC Berkeley. She's also a delegate to Alameda Labor Council. When asked what that all entails, Alicia said, "I like to joke that it means a lot of responsibility and no power!" In addition to a lot of day-to-day tasks, she signs up new members at the new employee orientations and tables at events to meet current members. "I enjoy talking to our members, and hosting the monthly meetings to keep them up-to-date and informed," she adds.
"What keeps me involved is the relationships I've made with other members and the leadership of our union. If I'm going to be working here and am benefiting from my union membership, it's my responsibility to do my part," Alicia says.
The University of California is one of the state's largest employers. "It's important that we hold the standard for good wages and good benefits because what we do impacts other industries, even in the private sector."
Alicia says that when she talks to new employees at UC, she often learns that they came to work at the university for the higher pay, the pension, and the affordable health benefits. "I always tell them that those benefits are here only because we — and those who came before us — fought for them. We have to be involved in the union because UC can just take them away."
"With the upcoming Janus decision, we will need to transform how we do business as usual," Alicia says about the Supreme Court decision that may severely impact public employee unions. "I'm anxious, but it's a good opportunity to take risks and try something new."