Trina Johnson – UPS Richmond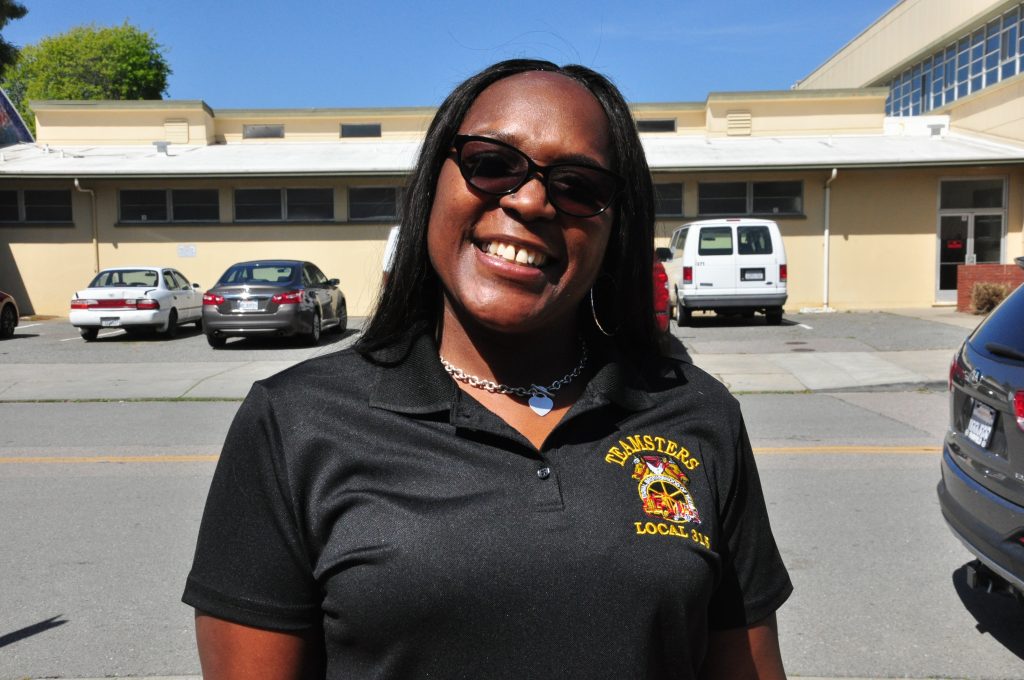 Just go union for life!
Trina Johnson has worked for UPS at the Bayside hub in Richmond for 18 years, and she loves her work and her union. "I'm a gal in brown. I deliver packages for young kids all the way up to the elderly. They love to see me coming because I'm the one bringing gifts," she says with pride. Dealing with different people each day is one of the most interesting aspects of Trina's job. "I like to put a smile on people's faces and they put a smile on mine. Even when I'm in a bad mood, people are happy to see me and that makes me feel better."
Trina says she was brought up in a union household—from her grandparents to both of her parents. "Our dinnertime conversation was all about the shop and the union," she recalls.
For the last five and a half years, Trina has served as a shop steward for Local 315. She loves the opportunity to stand up for her co-workers. "When people have an issue; I let them know I'm working with them. I have to work both sides: with management and with our members. And, I just love doing it." Trina thinks she got her union chops from her now 96-year old grandmother, who was a Rosie the Riveter in Richmond.  "She was a welder at the shipyard during World War II. My working hard – I get that from her."
When asked about the most important benefit the union brings, Trina knows that lots of people would say wages or benefits. But for her, it's something deeper. "It's about working with solidarity, coming together and being strong. That's the best benefit of the union." On the other side, Trina fears that if she didn't have a union, corruption would take over. "We'd see so much turnover; they'd fire people and take away our rights. All I know is union and that's all I want to know."
Trina talks to her fellow members about the benefits the union brings to all of them. "Especially the young ones.  They're my future, and we all need for them to get involved in the union.  It's for solidarity; it's because I won't be here forever, and it's to keep the union strong for their own future."
Trina's closing words: "Just go union for life!"