Kyle Jump – Certified Grocers/Unified Grocers/SuperValu (Local 439)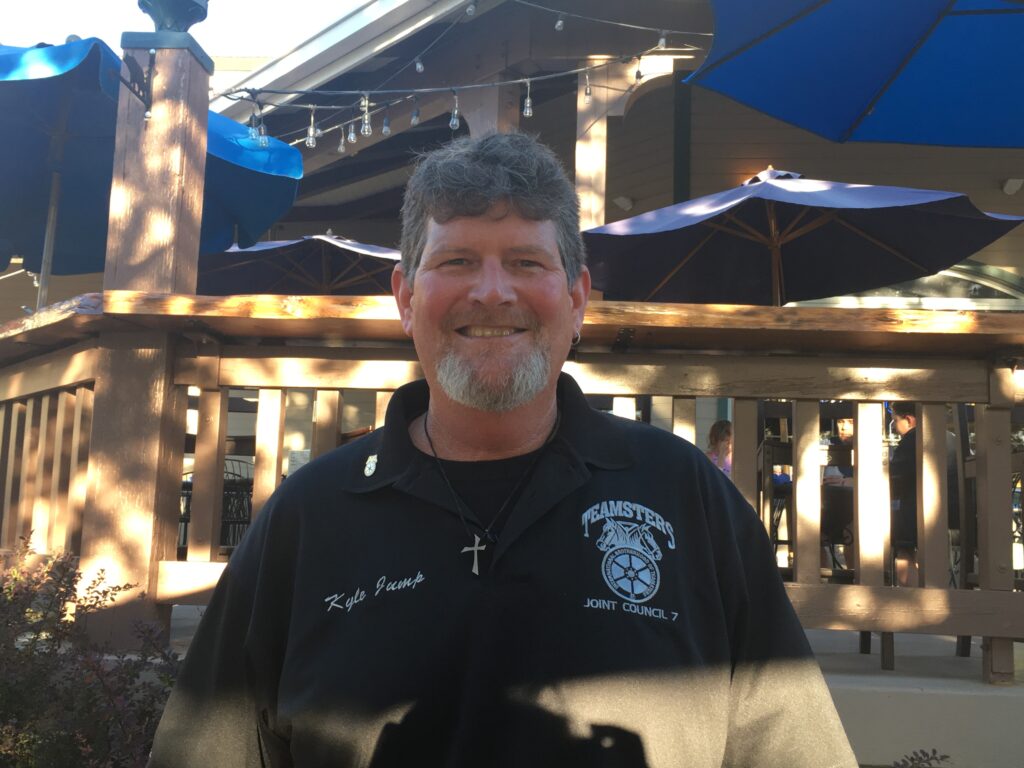 Kyle Jump started working at Certified Grocers in 1983. After many years, that company became Unified Grocers and, about a year ago, was bought up by SuperValu. Kyle's dad worked at Certified and Kyle followed him into the warehouse. When Kyle started there, he got a job at the bottom, working as an order selector. Since then, he says he's done every job, most recently working as a forklift driver. "The work is great. But what's best is the friends I've made, on and off the job," he says.
Kyle was recently named to serve as a Trustee for Teamsters Local 439, but he wasn't always a union activist. "Early on, I wasn't involved. Our shop steward knew everything and I was intimidated by all that he knew. When he retired, I decided to become an alternate steward, and then when the steward quit, I became steward and then Chief Steward by default," he says. He's served in that position since 2006.
The best thing about being a steward is helping people. "I can see both sides, and often that skill is useful, because someone in my position needs to be a mediator." He says that he's always getting texts and phone calls from co-workers about issues and problems on the shop floor, and he does his best to be responsive. He's also participated in negotiations for the last two contracts and on other policy issues.
When thinking about the value of being a union member, Kyle recognizes the people who came before and fought for the good wages and benefits that he now enjoys. "If you're not in the union, it's definitely more of a struggle. But in the union, you really have an opportunity to learn and to excel."
"For me, the Teamsters are a big family. It's a cool bunch of people."