Miguel Gonzalez – South San Francisco Scavengers (Local 350)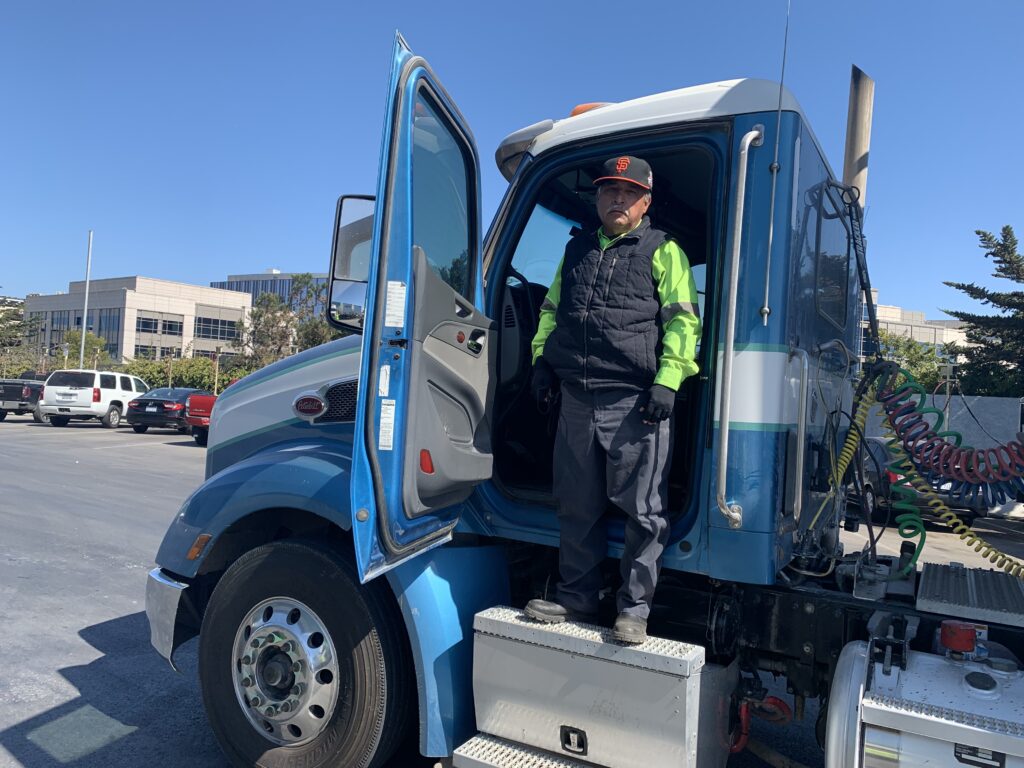 With 53 years of union membership under his belt, Miguel Gonzalez is currently one of the most tenured members at Teamsters Local 350.
His story begins back in 1951 in Mezcala, a small town in Jalisco, Mexico. When he was 16, Miguel immigrated to the U.S. His career in the garbage industry began with the Daly City Scavengers on September 8, 1967. When he learned from his cousin that the wages at South San Francisco Scavengers were much higher, he moved to the higher-paying company in 1971 and has been there ever since. "I felt this company had more opportunity for advancement, financial security, and benefits for my family," he said.
"When I first joined Teamsters Local 350, I felt I could have job security, equal rights for advancement, and opportunity. [Then Secretary-Treasurer] Bob Morales represented the members, spoke our language, was a good communicator, stood up to the company interests, and negotiated contracts for our benefit. He showed the members if we worked hard at our jobs, we could provide for our families. He was there to represent us and our interests."
After 49 years and counting with the South San Francisco Scavengers, Gonzalez drives an eighteen-wheeler semi-transfer truck. Some of his essential duties are conducting a pre-trip and post-trip inspection of the truck to maintain safety, observe traffic regulations, and driving his truck from the Blue Line Transfer Station in South San Francisco to the BFI Ox Mountain Landfill in Half Moon Bay.
"My day usually consists of ten hours of subsequent trips from South San Francisco to Half Moon Bay. I find the independence to drive my truck and knowing I am contributing to the well-being of the community and my family's welfare most enjoyable."
When Gonzalez isn't hauling his trailer and working, he enjoys watching his soccer team, Mezcala, play on Sundays in the San Francisco Premier Soccer League. He scouts players so that they can join the team. A dedicated family man, he has big Sunday dinners with his wife, all his children, and grandchildren who range from one to twenty years old. "I stay busy watching them grow up and live all their accomplishments.
A member and dedicated worker for so long, he has seen the workforce and Local Union grow. "I appreciate the young blood, new ideas, and progressive approach, the boldness when supporting the politicians to represent the working class. We need that type of leadership, always keeping in mind who they represent. To the younger members, I can say work hard, be responsible, follow the rules. Don't be afraid to stand up for yourself and what you believe in. Be respectful, get involved, and participate in the process of negotiation to help the leadership secure your future"