Eric Wright – City of Hercules (Local 315)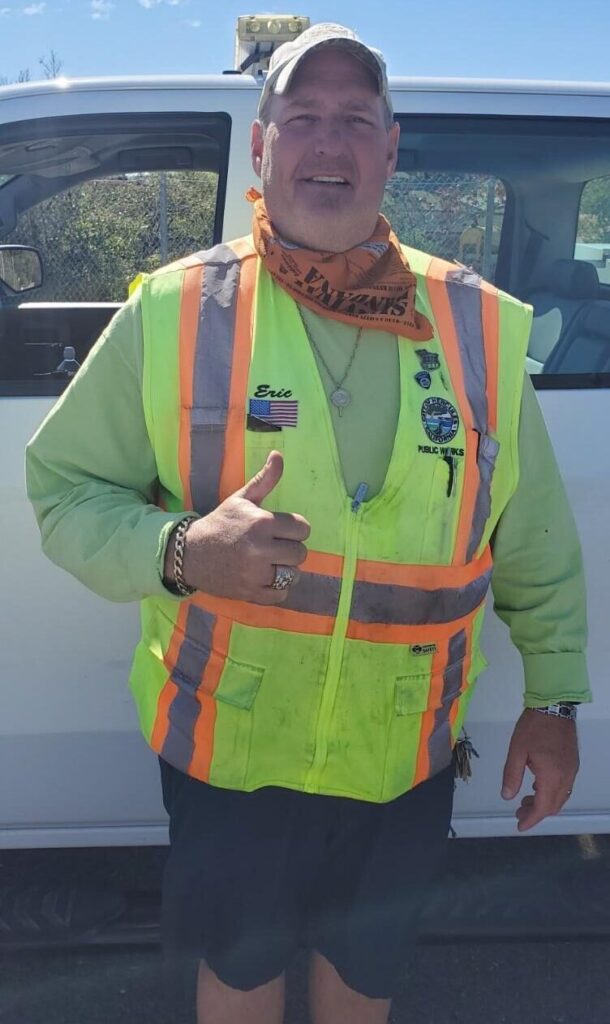 Eric Wright calls himself a "jack of all trades and master of none," but after 24 years of working for the City of Hercules as a Maintenance II lead worker, he's really a renaissance man with a wealth of skills who has a strong dedication toward achieving his job duties.
Wright works with an 8-person maintenance crew and they take care of the parks, trees, irrigation, concrete, roads, and basically whatever needs maintenance and repair. "We also work hand in hand with our Police Department," he says with pride.
While there are some daily routines for maintaining the parks, Wright says that "every day is a different day." What he enjoys most about his job is working outside, meeting the public, and doing the job for the people who live here. "We're a small city, but we know a lot of the people who live here." Plus, he says, he's been able to work in shorts every day, something he would never want to change.
Wright has served as a shop steward for about 9-10 years representing 30-plus full-time and part-time City workers, ever since the unit became part of Teamsters Local 315. "I've always been someone who likes to have a say and to fight for my co-workers' rights." Plus, he says, "the Teamsters have a strong backbone. It's great to have that support and the security of having someone else that thinks about your working rights."
While he and his crew have city benefits rather than union benefits, to him, being part of the union is really about the representation. "As I tell new people, the union is like an insurance policy. Some people will never use it, but it's nice to have it in case something does occur. You know that someone has your back and can speak on your behalf." Wright says that he hasn't needed to utilize that policy yet, but has full faith that it will click in when needed—for him and for everyone in his unit.