COVID pandemic leads to relapse; causes increased need for alcohol and drug treatment
March 16, 2021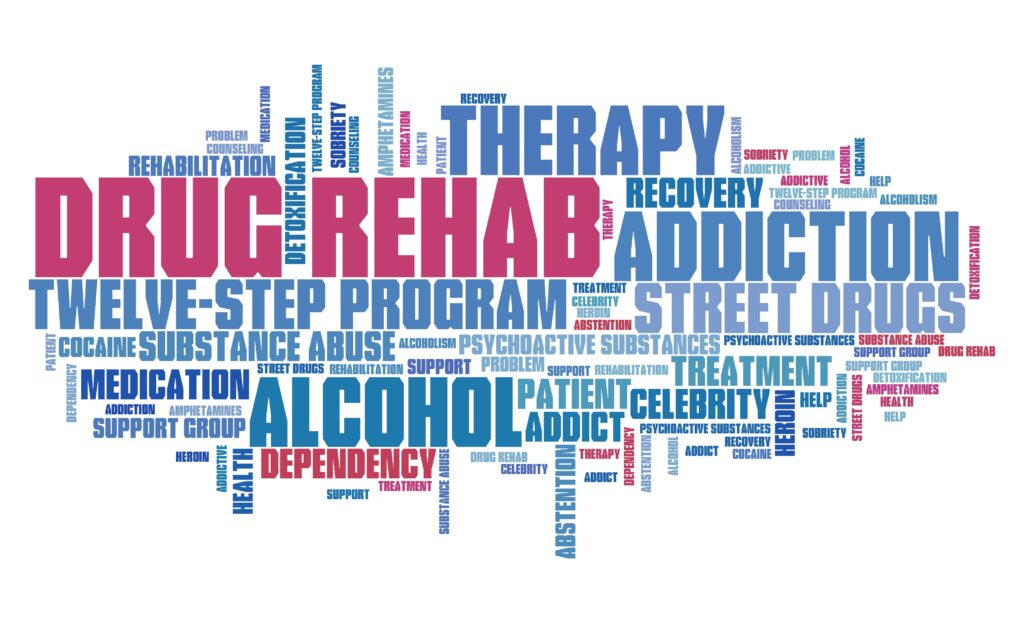 COVID pandemic leads to relapse; causes increased need for alcohol and drug treatment
One year into the COVID-19 pandemic, changes have occurred for many Americans in their relationship with alcohol and drugs. The pandemic posed unique challenges to those who use legal substances, those who also use illegal substances and those in recovery who endeavor not to use alcohol and other mind-altering drugs at all.
The ongoing stress, isolation, and uncertainty of COVID-19 have led to increased demand for mental health services across the United States for conditions like anxiety and depression. Studies show an increase in alcohol consumption, and misuse of opioids, stimulants and marijuana. These survey results suggest that many people could be turning to and returning to drugs and alcohol to cope with pressures created by the coronavirus.
Using drugs or alcohol to cope with life circumstances, such as stress or boredom, can become a habit that leads to a substance use disorder. When individuals use drugs or alcohol in an attempt to self-medicate and cope with symptoms of a mental health disorder, they can develop a co-occurring substance use disorder.
As early as April 2020, substance abuse treatment professionals were starting to see an increase in relapses. Experts voiced concerns about the secondary effects America was yet to see from COVID-19, namely, a rise in substance abuse throughout the pandemic and increased rates of addiction afterward due to the stress of isolation, boredom, decreased access to recovery resources, and unemployment. Anxiety, grief, isolation, financial worries, changes at home, school, and work, and an ongoing sense of uncertainty all posed threats to people with a substance use disorder as well as those at risk of developing one. CDC Director Robert Redfield, M.D. stated, "The disruption to daily life due to the COVID-19 pandemic has hit those with a substance use disorder hard. We need to take care of people suffering from unintended consequences."
Preliminary evidence pointed to immediate increases in alcohol sales and demand for alcohol delivery. Alcohol sales rose by more than 55% in the first month of the shutdown. An analysis of 500,000 urine drug tests by Millennium Health, a national laboratory service, showed an increase of 32% for nonprescribed fentanyl, 20% for methamphetamine, and 10% for cocaine from mid-March through May 2020.
In May 2020, the Addiction Policy Forum surveyed 1,079 people with substance abuse disorders nationwide, asking how they were being impacted by the pandemic. Twenty percent of the respondents reported that their own or a family member's substance use had increased since the start of the pandemic. In the same time period, it became apparent that drug overdose fatalities were increasing.
Overdose deaths were already increasing before the arrival of COVID-19, but an acceleration occurred during the pandemic. Synthetic opioids, primarily illegally manufactured fentanyl, appear to be primarily responsible for increases in overdose deaths, which increased by 38.4 percent in the 12-month period leading up to May 2020 over the previous year.
A November survey of 1,000 American adults asked about their use of drugs and alcohol in the past month. Some reported using substances for recreational reasons, to treat pain with a prescribed medication, or because it was part of their daily routine, such as having a drink with dinner.
Many respondents displayed higher rates of drug and alcohol use:
55% reported an increase in past-month alcohol consumption, with 18% reporting a significant increase. The highest increases were in states with the highest per capita COVID deaths.
36% reported an increase in illicit drug use.
When asked why they decided to use substances within the last month:
53% were trying to cope with stress
39% were trying to relieve boredom
32% were trying to cope with mental health symptoms, such as anxiety or depression
If more people are using alcohol and drugs in greater amounts, will more people need treatment or help before they lose their job?
With so many companies conducting alcohol and drug testing in cases of an on-the-job injury, Department of Transportation random testing, reasonable suspicion testing and pre-employment testing, some employees are at higher risk to be disciplined because of alcohol or drug use.
One expert is of the opinion, "With the COVID-19 pandemic seeming to begin to be decreasing in severity and more vaccinations being given, it is likely that people will resume more "normal" activities. Those who have been using increased amounts of alcohol and/or drugs to help cope are at risk for continuing use at the levels to which they have adjusted."
Yes. It is expected that more people will need assistance for alcohol and drug problems.
If you, a family member, or a friend/co-worker might have an alcohol or drug problem or just want information about treatment, please call or have them call TAP or TARP at the numbers below.
TAP and TARP are available to Teamsters members and their covered dependents who are insured through participating Teamster Health and Welfare Trust Funds. Call TAP at 800-253-8326 or TARP at 800-522-8277.