Worker power and collective action leads to strong win for Contra Costa County Teamsters
October 19, 2022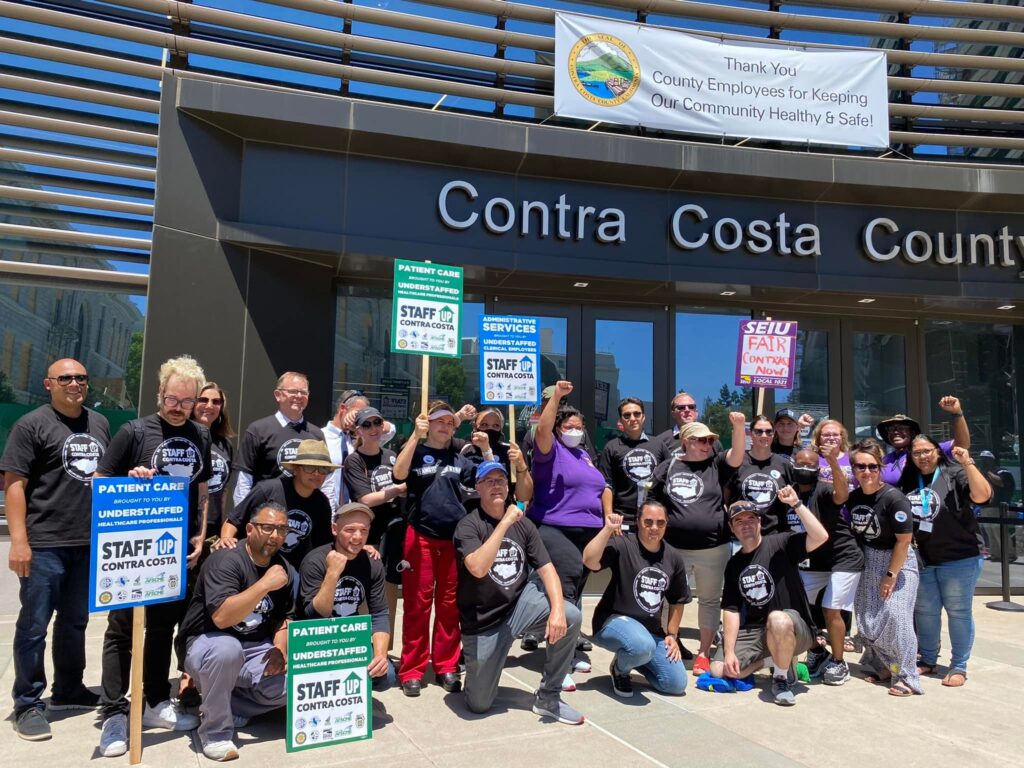 After months of tough negotiations, the 2,000-plus Contra Costa County members of Teamsters Local 856 won a strong contract in August.
The victory comes after months of direct action from the workers of Contra Costa County, including two rallies at the Board of Supervisors, 14 worksite actions, and a successful strike school that brought together more than 400 attendees. Countless union members called into County Board of Supervisors meetings and lobbied the County's elected officials for support.
"Contra Costa County Teamsters demonstrated the true definition of solidarity," said Local 856 Secretary-Treasurer Peter Finn. "By standing together with co-workers across the county, Teamsters 856 members demanded respect and won a strong contract. This is a win for the workers and the residents of Contra Costa County."
The four-year contract includes wage increases, improvements to benefits, and strengthens protections for the Teamsters 856 members.