Teamsters build for 10th Bud Car Show and holiday drive
January 3, 2020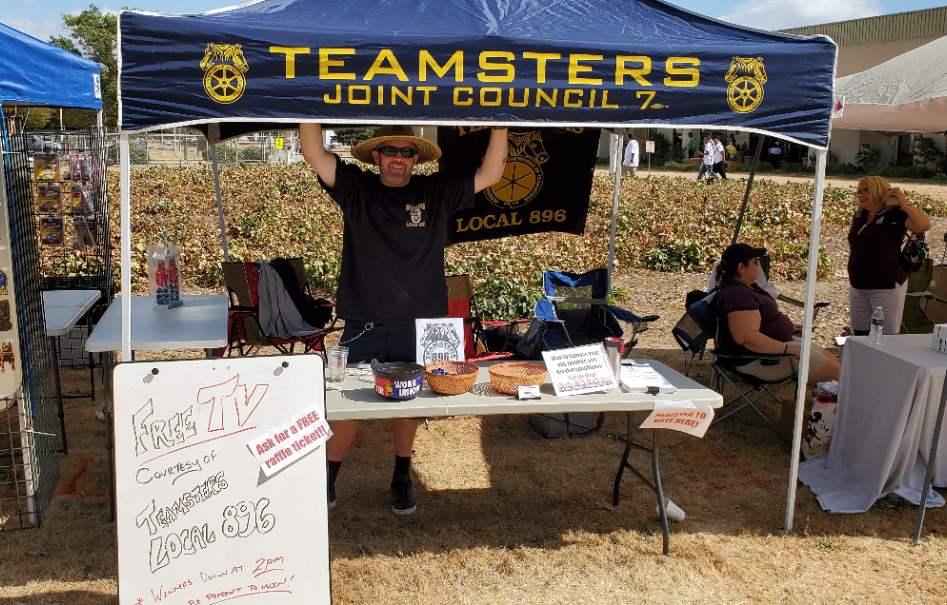 The Tenth Annual Bud Classic Car Show took place on Saturday, September 28 at the Anheuser-Busch Brewery in Fairfield. More than 5,000 people attended and enjoyed activities that included 300 classic cars, live music, great food, a silent auction featuring Budweiser collectibles, a beer garden, and numerous vendors. The event helped raise $32,000 for the Families Helping Families Annual Thanksgiving Baskets of Hope event in November.
Over 300 volunteers met at the Fairfield brewery on the Saturday before Thanksgiving for the Baskets of Hope event. They helped pack and deliver 900 boxes of food, 300 turkeys, and 300 bags of potatoes to 300 needy families. In addition, 100 Safeway gift cards were mailed to local needy senior families.
Families Helping Families was founded in the mid-80s by Anheuser-Busch Teamster employees at the Fairfield brewery who wanted to give back to their Solano County community by helping feed those less fortunate.
Families Helping Families would like to extend a special thank you to the following for their support:
Joint Council 7 – for their donation and use of the Teamster JC7 truck for the car show;
Local 896 – for their sponsorship and Teamster booth at the car show;
Beeson, Tayer & Bodine for their sponsorship;
Wohlner Kaplon Cutler Halford & Rosenfeld Law Offices for their sponsorship;
Northwest Administrators, Inc. for their sponsorship.
To learn more about Families Helping Families, visit our website at: