More W Hotel workers vote to join Teamsters
June 5, 2018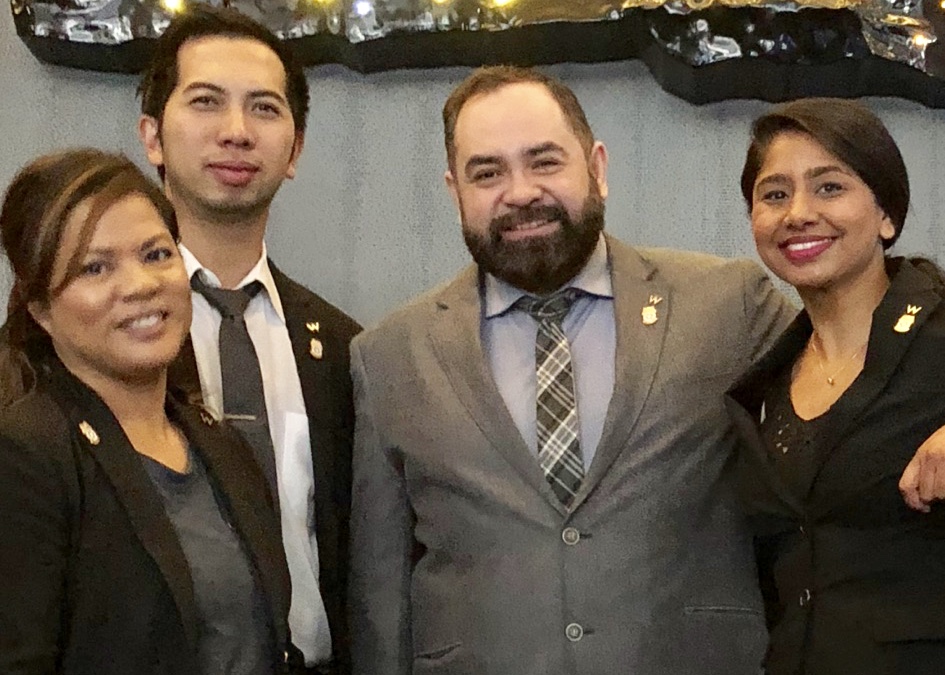 Reservations, front desk, concierge, and rooms control employees at the W San Francisco hotel have joined the more than 1,000 hospitality workers already represented by Teamsters 856 after a resounding yes vote in February.
For Priya Kumari, the choice to join Teamsters 856 was an easy one. After years of talking with members of Teamsters 665 and UNITE HERE Local 2 who work in other departments at the W, she realized what a difference a strong collective bargaining agreement could make. "I wanted to see policies and procedures that management has to abide by," said Priya, who's been a front desk agent at the W for seven years.
Things began to move quickly after W employees met with Teamsters 856 President Mike Lagomarsino, Representative Liliana Cortez, and Member Organizer Kathleen Romero to learn more about the benefits of forming a union.
"The time was right," said Liliana. "With changes being made at the hotel, the workers wanted protections and they were ready to have a seat and a voice at the table."
In early February, a majority of the 17 workers requested voluntary recognition of the union. But, when they were met with silence, the Local was forced to file for an election with the National Labor Relations Board.
In an act of solidarity, the members of UNITE HERE Local 2 and Teamsters Local 665 participated in an action where they all wore Teamsters 856 pins on the same day.
When the election was held on February 28, 100% of the workers who voted chose to become Teamsters 856 members.
"I was really happy it was 100%," said Cesar Landeros, a rooms controller. "Some people had doubts and may have been scared, but in the end, they realized standing together was the best thing to do. Now we're ready for negotiations."