IBT Women's conference celebrates "High Stakes and Standards"
September 27, 2021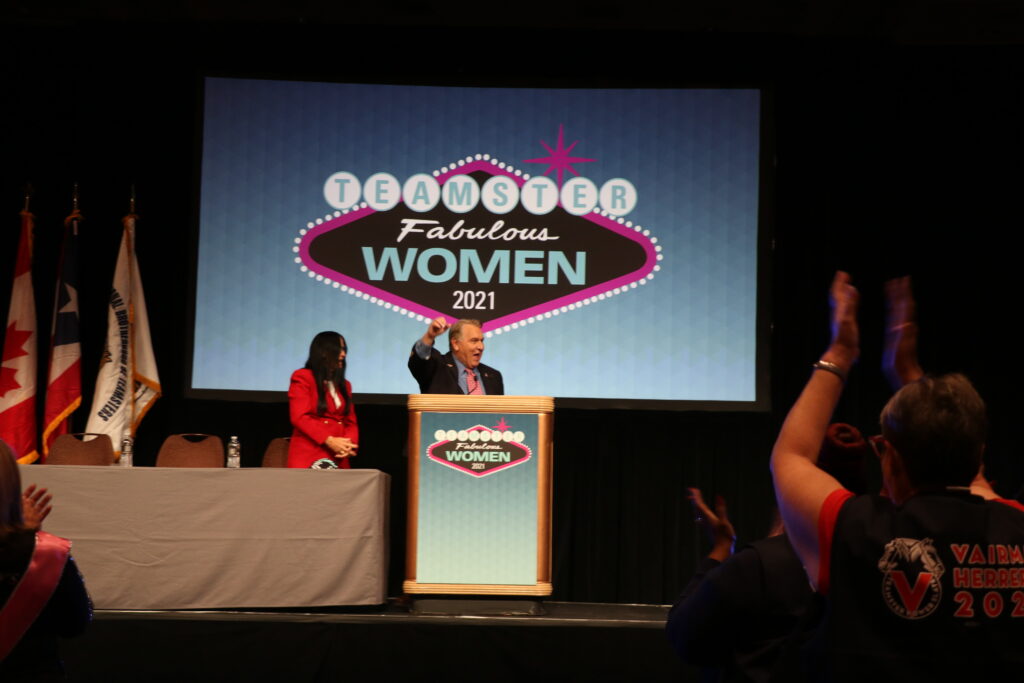 Coming together for the 20th IBT Women's Conference from September 12-15, Teamsters paid homage to the Las Vegas location with the theme "High Stakes and Standards." As Conference Chair Nina Bugbee said as she opened the event, "if you bet on a Teamster woman to get the job done, it's the smartest bet you'll make."
In the last major event of his 22-year administration, IBT President James Hoffa spoke about some of the many accomplishments his administration has achieved over the previous 18 months—from electing the most pro-union president ever, to fixing our pensions with the Butch Lewis Act, and continuing to organize thousands of members from new industries—with a special focus on organizing Amazon.
Speaker of the House Nancy Pelosi gave a video greeting. Her message: "We don't agonize; we organize and we unionize."
More than 1,200 women joined together this year after COVID forced the cancellation of the 2020 event. In addition to the speeches, they attended workshops on being an effective shop steward, combating stress, bargaining, organizing, workplace equity, and much more.
Of course, a major theme throughout the event was participation in the upcoming Teamster leadership elections. All Teamsters are strongly encouraged to vote when they receive their ballots.
To see comments from some of the Joint Council 7 women who attended, go here.