ABG members stand strong for good contract
December 20, 2018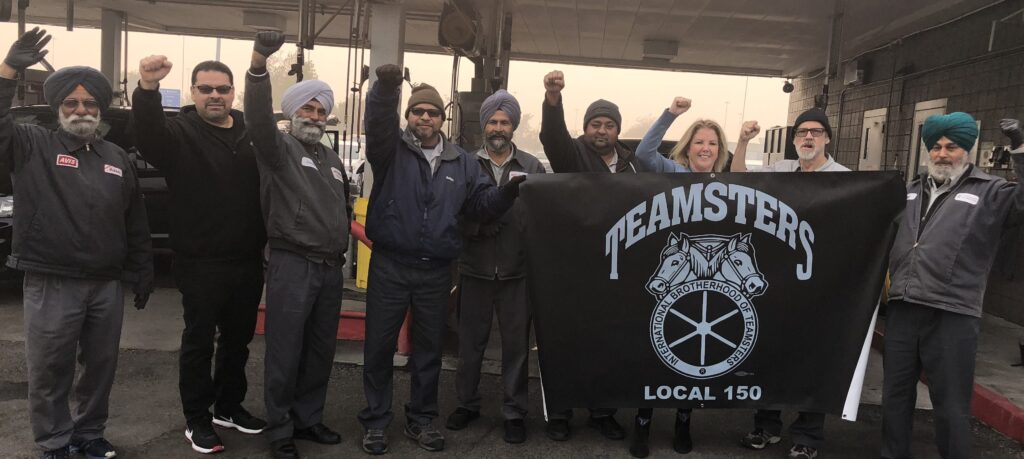 The members of Teamsters Local 150 who work at Avis Budget Group (ABG) recently ratified their richest contract ever—in Sacramento and perhaps in the nation.  "The Vehicle Service Agents (VSAs) are a strong and unified group at the Sacramento International Airport who were determined and fearless when it came to the negotiations," says Business Agent Nancy Jones.
The negotiating process with the company began in a rather heated style, but neither Jones nor long-time Shop Stewards Kenny Peel or Salesh Prasad were willing to tolerate any antics. All they were seeking was a fair contract.
Secretary Treasurer Mario Contreras stood by the team, providing suggestions and guidance as needed. In the end, the members will get a substantial two-step increase, as well as a large annual increase, vacation increase, sick leave buyout at 125%, grandfathering of the current vacation bank and beginning a new bank, and annual pension increases.
"While we fought fiercely for this contract, we want to acknowledge the good working relationship we have with the Avis Budget Group," said Jones. "While other companies don't care about their relationship with the union, ABG recognizes that we're both stronger when we work together. And I also appreciate the members standing strong and sticking together for the best possible contract."