10th Annual Bud Classic Car Show
July 1, 2019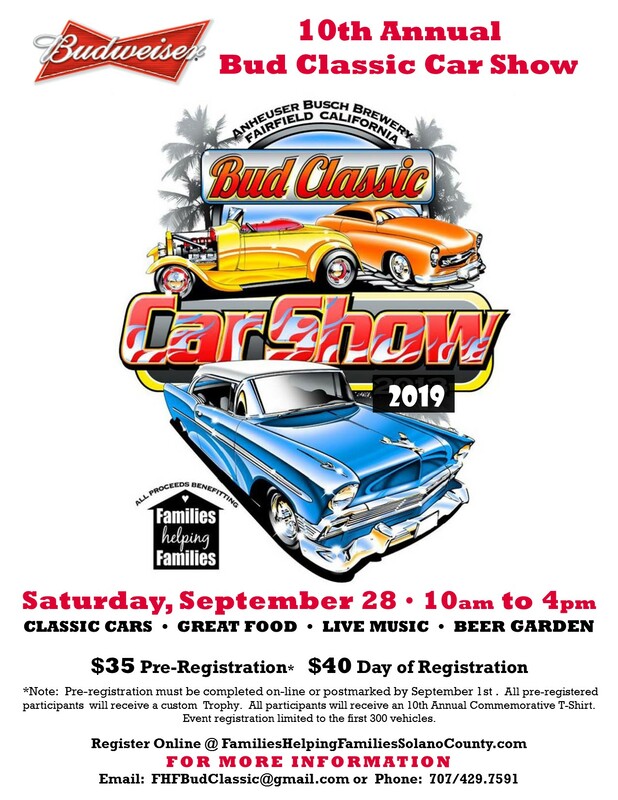 Anheuser-Busch (Fairfield)
All Teamsters are encouraged to attend the Tenth Annual Bud Classic Car Show at the Budweiser facility in Fairfield on Saturday, September 28. There will be classic cars, live music, food, silent auction, beer garden, and vendors. All proceeds benefit Families Helping Families' annual Thanksgiving "Baskets of Hope" event in November, where volunteers help pack and deliver hundreds of boxes of food and turkeys to needy families in time for Thanksgiving.
Proceeds raised from last year's car show contributed to the delivery of 900 boxes of food, 300 turkeys, 300 bags of potatoes, and 100 Safeway gift cards to more than 300 needy families.
Families Helping Families of Solano County is a non-profit organization founded 35 years ago by Anheuser-Busch employees at the Fairfield brewery who wanted to give back to their community in Solano County by helping those less fortunate.