SRMA votes to affiliate with Teamsters
July 4, 2020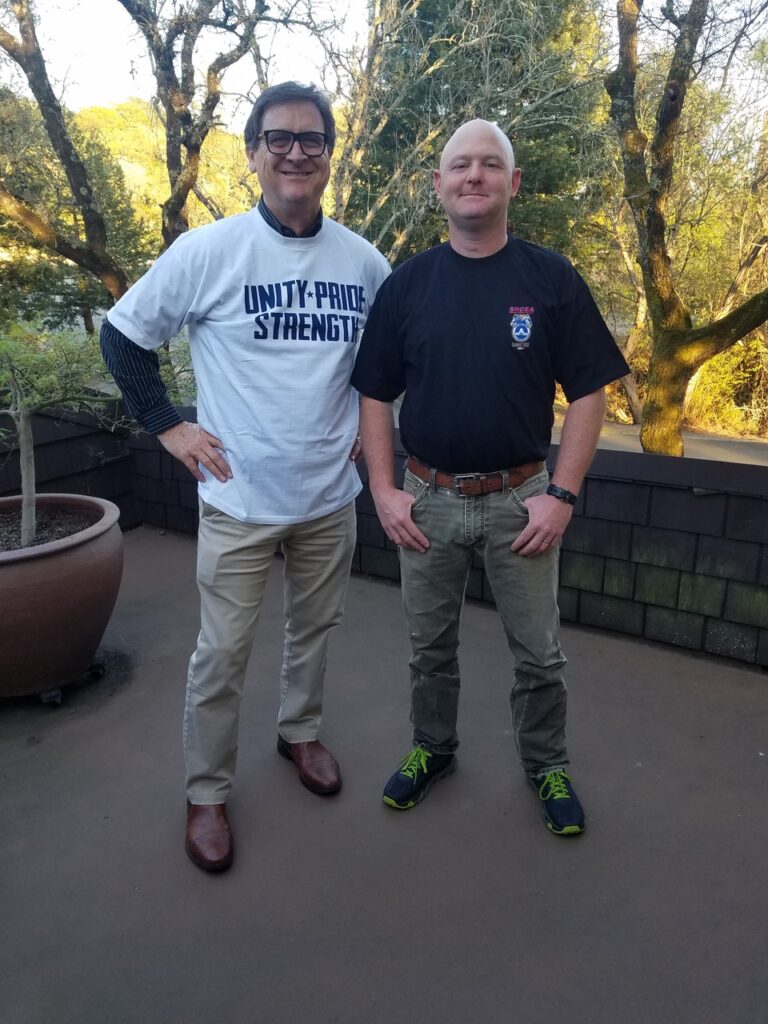 SRMA President Andrew Allen (L) and Local 856 Staff Attorney Matt Finnegan.
SRMA, an association of public employees in Santa Rosa, has voted to affiliate with Teamsters 856. The 135-member association, originally founded in 2009, includes professionals who work in public works, planning and economic development, housing and community services, recreation and parks, and other departments providing valuable services throughout the City of Santa Rosa.
The affiliation agreement means SRMA members will stand with 450 existing Santa Rosa Teamsters Local 856 members, and over 17,000 members represented by Local 856 throughout Northern California.
"We are excited that SRMA is joining our union," said Local 856 Secretary-Treasurer/Principal Officer Peter Finn. "The addition of SRMA will help us continue to build power for all Teamsters 856 members in the City of Santa Rosa and beyond."