Local's organizer tapped to take reins of IBT organizing dept.
March 30, 2022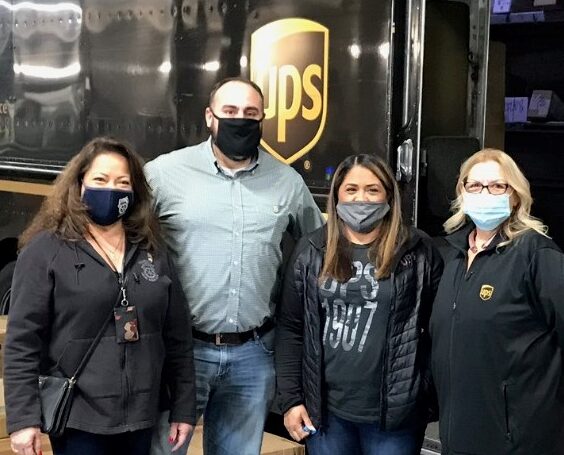 Teamsters General President Sean O'Brien has named Local 856 Director of Organizing Chris Rosell as the International Brotherhood of Teamsters National Director of Organizing.
Rosell started his career as a rank and file UPS Teamster in 1999, became a Project Organizer with the IBT in 2003, and was promoted to International Organizer in 2007. He has led and won major national campaigns in the Waste, Transit, Airline, and Warehouse Divisions, and more. In 2007, Rosell was introduced to Local 856 when he successfully led the national United Airlines campaign, bringing 9,000 new members into the Teamsters including 3,000 mechanics and related employees at the airline's San Francisco Maintenance Base.
In 2019, Rosell joined the Local 856 staff to head its organizing department.
"I am honored to accept the challenge and get to work on rebuilding the IBT Organizing Department that can deliver on the change that members voted for," said Rosell.
"In Teamster organizing, we can start winning more and winning bigger," he continued. "Unions are more popular than ever before in most of our lifetimes, but union membership is at the lowest point in this country in 100 years. In the next era of the Teamsters, we have a once-in-a-generation opportunity to turn workers' anger into real union power."
"We are excited that Chris has been tapped by President O'Brien to lead the future of national Teamsters organizing," said Local 856 Principal Officer Peter Finn. "He has a proven track record of winning at the local and national level, and we are proud to see one of our own take on this critical role at the IBT and the labor movement as a whole."
"Congratulations to Chris Rosell on his appointment as IBT Organizing Director," added Joint Council 7 President Jason Rabinowitz. "The Joint Council looks forward to working closely with Director Rosell to organize thousands of workers into the Teamsters Union in Northern California and Nevada."