Local 601 merges with Local 856, creating new Food Processing Division
September 30, 2019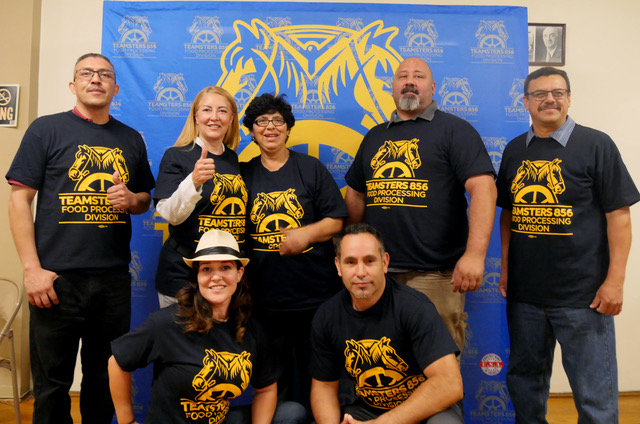 Members of Local 856's new Food Processing Division.
In June, with a resounding 90% yes vote, the members of Teamsters Local 601 voted to merge with Local 856. Their goal for the merger is to increase member strength, build on the current Teamster Central Valley infrastructure, and advance organizing opportunities while maintaining local control. Local 856 is fully committed to meeting those goals.
The merger, effective August 1, establishes the creation of the Teamsters Local 856 Food Processing Division, with a board of rank-and-file leaders headed by Director Ashley Alvarado. Under Alvarado's leadership, the board will offer industry-specific expertise and knowledge to enhance day-to-day representation, bolster union power in negotiations, and expand union membership to more workers in the food processing industry.
The Teamsters 856 Food Processing Division is headquartered in Stockton with an additional office and union hall in Yuba City.
"We are excited to get started and are ready to leverage the resources of a larger local union to increase bargaining power, provide stronger representation for all Teamsters 856 members and create the ability to invest in organizing. This will enable the Teamsters to deliver more opportunities for good union jobs in our communities," said Teamsters 856 Principal Officer Peter Finn and Food Processing Division Director Ashley Alvarado in a joint statement.