Contra Costa County Workers demand fair contract
June 29, 2022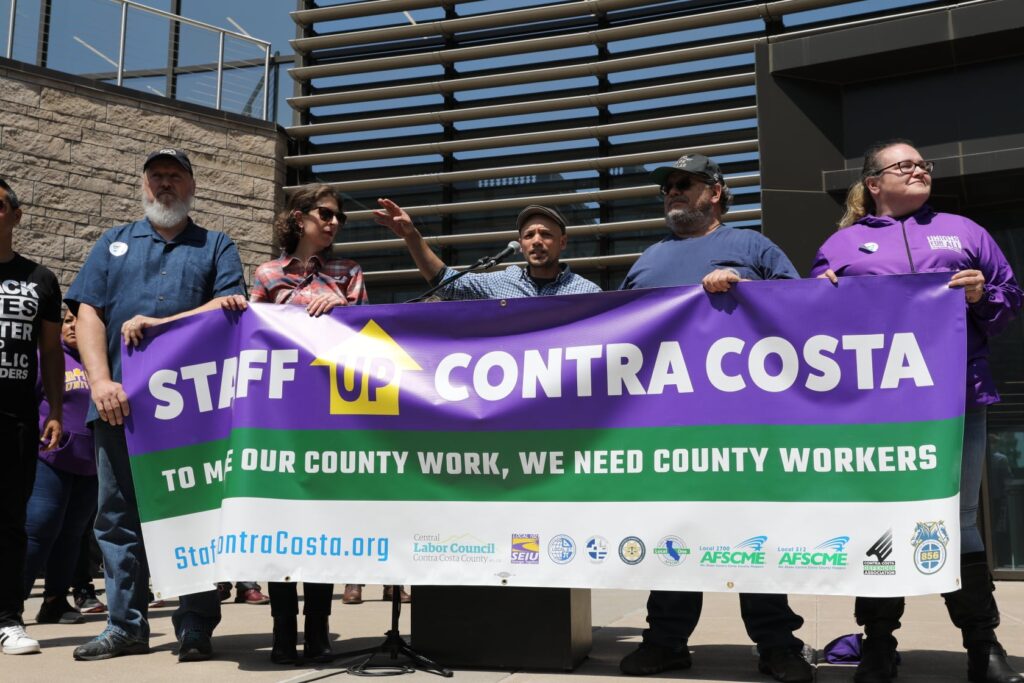 Teamsters Local 856 led actions include rallies at Pittsburg Health Clinic and West County Health Center.
Thousands of Contra Costa County workers continue to fight for a fair contract. They've held 12 actions since late April and called on the Board of Supervisors to support workers by addressing the current staffing crises and agreeing to a fair contract for workers.
"The more than 2,000 Teamsters Local 856 members at Contra Costa County are not just fighting for themselves," said Peter Finn, Secretary-Treasurer of Teamsters Local 856. "They are fighting for the dignity of all county workers and to protect the services for the people of Contra Costa. We are proud of all of the brave county workers who have stood up, and continue to stand up, to demand better from the county."
On Tuesday, April 26, hundreds marched to the Contra Costa County Board of Supervisors, rallying at the steps of the County Administration Building and were joined by community allies, elected officials, and labor leaders such as Lorena Gonzalez, former State Assemblywoman (San Diego) and the incoming Secretary-Treasurer of the California Labor Federation.
"We see in many cases in the public sector, in particular, individuals have one job but they're actually doing the job of two or multiple people," Gonzalez told the crowd. "One person's job should not be the job of two people and that's what we're seeing throughout Contra Costa County. Rather than being adequately staffed in public services in emergency situations, the government contracted work out that could've and should've been done by public sector workers had leaders built a workforce that could sustain tough times like a pandemic."
With nearly 2,000 positions unfilled in Contra Costa County, the Health Services department has the majority of unfilled positions, currently numbering 1,116. This department, one of the hardest hit by vacancies, is also tasked with addressing some of the county's most pressing challenges during the COVID-19 pandemic. Vacancies have an undeniable impact on the quality and speedy delivery of services from County departments.
Nine unions represent the over 6,000 workers in Contra Costa County. Teamsters Local 856 represents over 2,000 county employees making it the largest union in the coalition.