Bento (Ben) Leal
April 3, 2019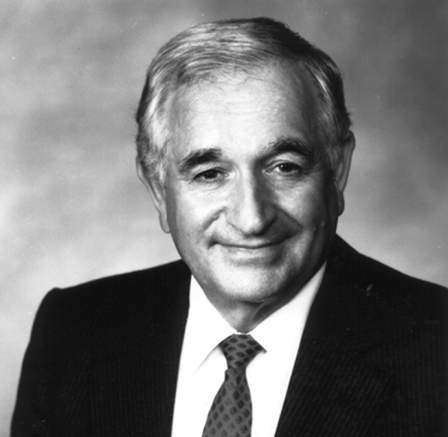 1926-2019
We are sad to announce the passing of Ben Leal, who died only a few days after suffering a stroke,
Born on a dairy farm in Newark, CA, Leal proudly served in the U.S. Navy in WWII, and spent most of his professional life as an organizer and leader in the Teamsters union.
Ben started his career with the Teamsters in 1956 as an organizer. In addition to serving as Secretary-Treasurer and Principal Officer of Local 856 from 1982-1994, he also served as the Chairman for the Western Conference of Teamsters' Professional, Public, Medical, Communication, and Clerical Division, as a Trustee for the Western Conference of Teamsters Pension Trust, and as a Trustee for both Joint Council 7 and the International Brotherhood of Teamsters.
Through Leal's efforts, the Local's membership increased from only a few hundred to into the thousands. He acutely understood the importance of continued growth of the Local for the benefit of all members; under his leadership, the union's membership expanded into such industries as health care and the public sector.
Joint Council 7 joins Local 856 in extending its deepest sympathies to Leal's family and friends. He is survived by his wife Jean Gancos-Leal, seven children, and many grandchildren and great-grandchildren.