Teamsters show up for BLM
July 27, 2020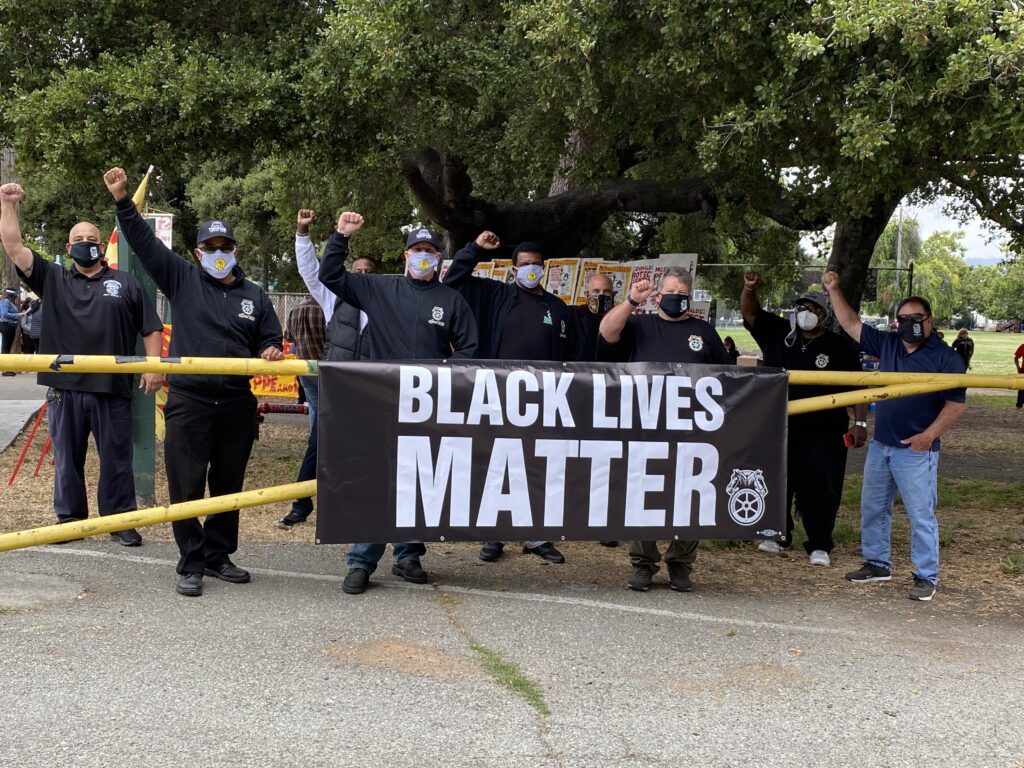 Members of Local 853 show up for Strike for Black Lives event in Oakland on July 20.
On July 20, Teamsters joined trade unionists from across the East Bay for an event called Strike for Black Lives. The purpose was both to support Black Lives Matter and to draw attention to the plight of low-wage workers who are deemed "essential workers" during the pandemic.
After a brief rally, the event marched from Mosswood Park to a McDonalds on Telegraph Avenue in Oakland, where workers had, at that point, been on strike for 42 days over safety and other issues. The group "took a knee" for 8 minutes and 46 seconds in honor of George Floyd, a Black man whose life was taken by a Minneapolis police officer in that length of time.