Shuttle Bus Drivers seek good master agreement
July 24, 2018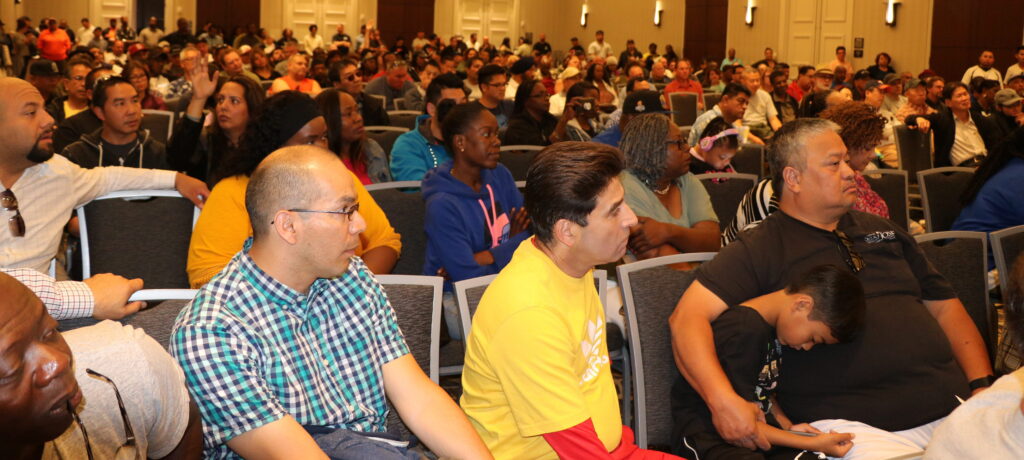 On June 16, more than 300 shuttle bus drivers from multiple companies including WeDriveU and Loop Transportation came to the Doubletree Hotel in Newark to talk about the master contract that the union was negotiating with management. "We were glad to get a really good first contract three years ago," says Business Rep Stacey Murphy, "but now is the time to ramp it up and make sure that our members are getting the most the union can negotiate."
In fact, the union recommended that the members vote down the company's offer because it did not include the Western Conference of Teamsters pension plan.
After members debated the pros and cons, they overwhelmingly voted to reject the company's offer and to pre-ratify the union's proposal that included the pension plan.
The union will meet with the company on July 30, as this paper goes to press.