Great contract for City/County of SF Teamsters
July 1, 2019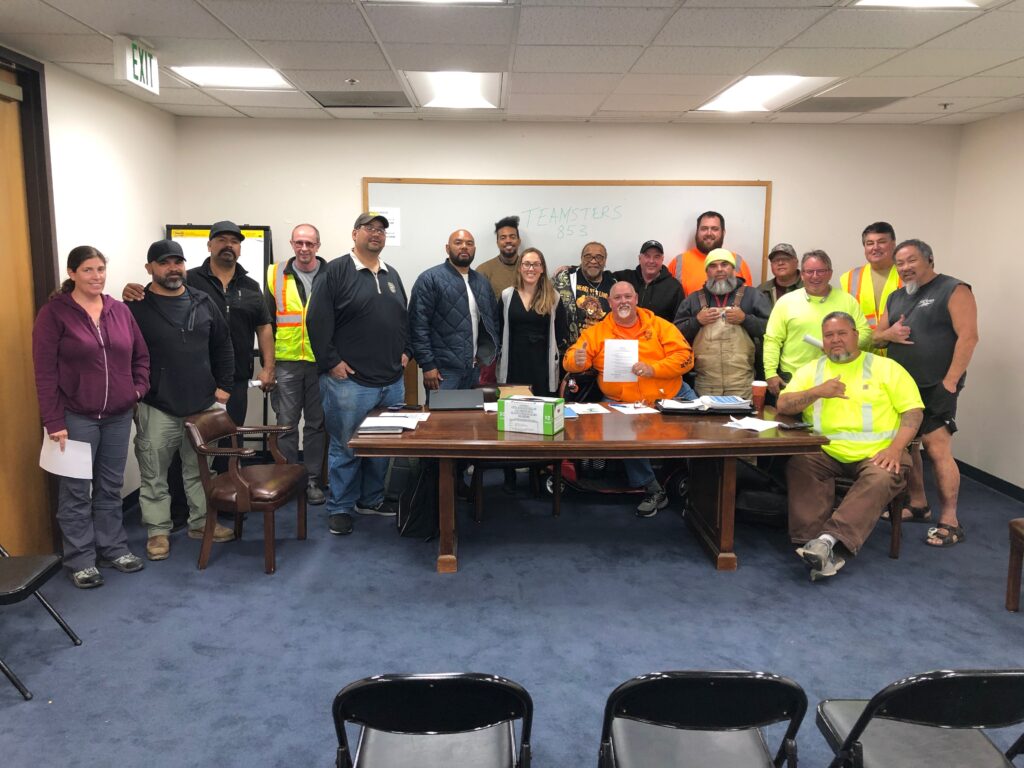 Teamster members who drive the construction vehicles for the City and County of San Francisco are now doing that work with a little more of a smile. Local 853 members haul the big equipment, the tractor trucks that clean out the sewers, the water trucks, and more. On May 9, those 200 Teamsters overwhelmingly ratified their new three-year agreement, and according to Business Rep Dan Harrington, "It's the best contract we've been able to get in the last 20 years."
Harrington explained that the negotiations had to go to mediation, "but we settled the contract before having to invoke arbitration."
Harrington says that the salary adjustments and premium increases put more money on the table than ever before. "The negotiation process was very stressful but we got the best yield ever. Everyone will see a minimum 11% increase over three years. One group got a 10% salary adjustment on top of that, bringing them up to area standards. Each department had issues to resolve and they were all addressed, most in our favor."
"The negotiations were frustrating," agrees Chief Shop Steward James Long, who's been driving heavy equipment for the city for 19 years. "But in the end, there were no takeaways and we got language improvements along with raises and premiums that we haven't seen since 1991."
"We had a strong negotiating team, and that made all the difference," Long adds. "Our members are very happy with this contract."
The talks started in March. "The last two days were particularly hectic. We still had 40 issues to resolve on the last day," Harrington says. "But the return was phenomenal and that made it all worth it."
Harrington led the negotiations, but says he couldn't have done it without the great team behind him. "The stewards researched industry standards, comparing current San Francisco rates to those paid for the same work in Santa Clara, Sacramento, and Los Angeles. This enabled the team to get an extra 10% increase for some job classifications." Harrington particularly wanted to acknowledge the great work of Stewards James Long, Pete Whitcomb, Joe Barry, Kevin Reavey, James Sheehy, Dennis Callahan, Eric Kessler, Scott McDonald, Jonathan Hee, and Drew Evans.
Harrington also says that the attorneys, Susan Garea, from the Beeson, Tayer and Bodine law firm, and Chris Platten were bulldogs who watched every single word. "We couldn't have gotten this deal without them."
And most importantly, he thanks the members who got involved and stayed strong until the end. "The members are why we work so hard, and we can't make advances without them," he was quick to add.