After pandemic delay, great contract for liquor salespeople
March 30, 2022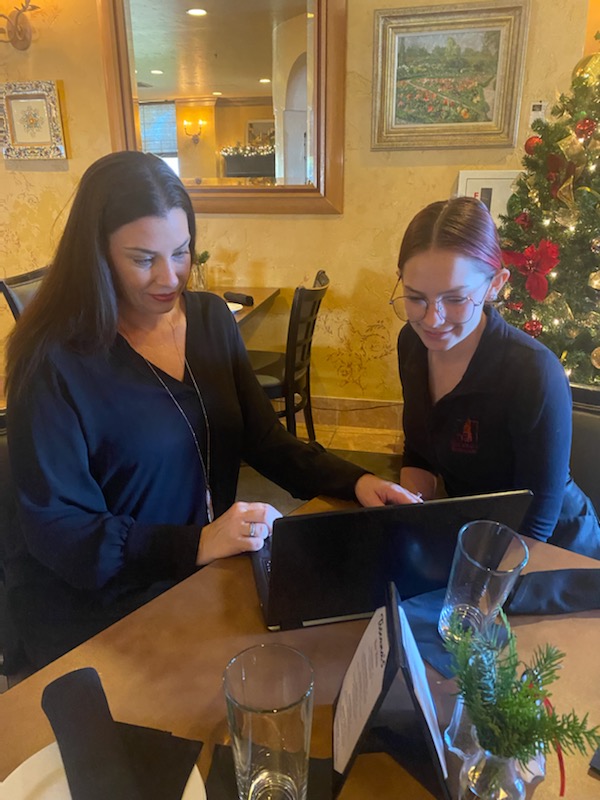 Steward Kadi Ingram works with an RNDC customer to finalize her liquor buy.
It may have taken over a year and a half, but the thousands of members across California who do sales for Southern Glazer Wine & Spirits & RNDC (formerly known as Young's Market) ratified their richest contract to date. Local 853 alone has about 684 workers under this contract who received huge wage increases, full maintenance of benefits on their health and welfare, additional holidays, and more.
Business Rep Steve Beck was quick to acknowledge that the bargaining committee, which consisted of many locals and stewards, made a big difference in the negotiations. "Having those members at the table gave us the kind of information we needed to build the case for a lucrative contract." Also participating in the talks were Southern California Locals 166, 186, 683, 848, and 986 and their stewards.
"Without the stewards and the knowledge that they provided and their 100% support, we would not have been able to get such a great contract," Beck says. "Our members stayed out in the field calling on customers even though there were COVID restrictions. But due to their vast knowledge of their customers and the industry, they were still able to continue to service their accounts. Our members were brought back to work sooner than any other company in the liquor industry."
Importantly, for the first time in the history of the sales group, they have a pandemic-proof contractual guarantee that will make them whole if something like this were to occur again. "If there's a fire, flood, or pandemic, they'll revert to their 2019 earnings. That's an amazing contract clause!" Beck says with pride.
Beck also completed a five-year contract for the DSD merchandisers & Inside Sales members. "They also saw significant gains across the board and for the first time, they got full maintenance of benefits for their health and welfare plan over the full duration of the contract. Previously, their company package had a $6,000 deductible, forcing many to pay out hundreds of dollars a month before the plan kicked in. That's now money that they get to keep," Beck adds.