UPS Stewards supply PPE
July 4, 2020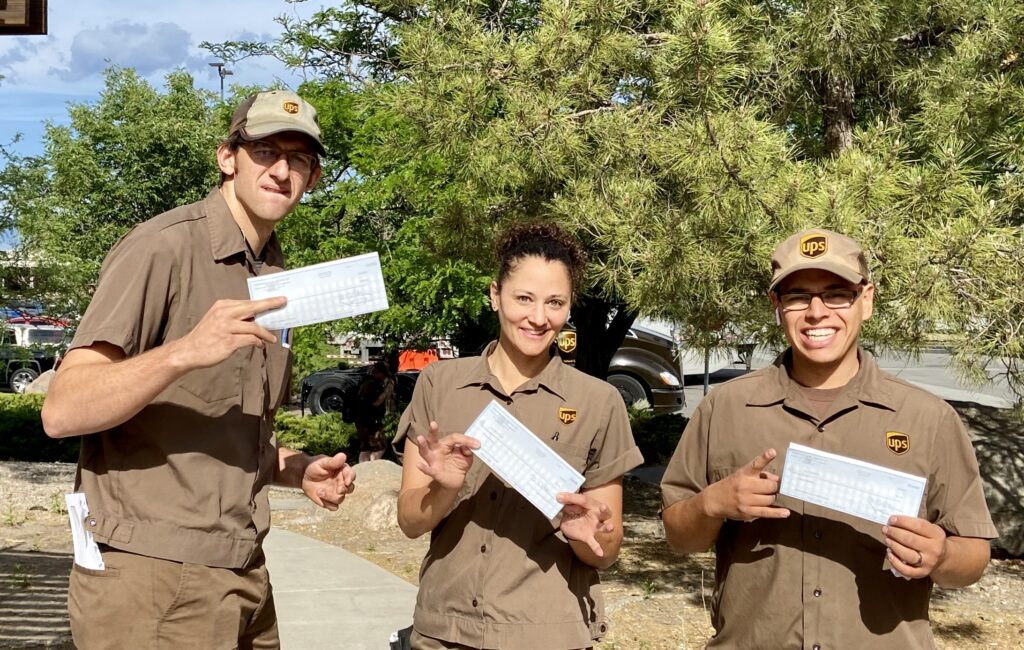 Local 533 stewards get union reimbursement for the funds they laid out to get PPE to their fellow workers at UPS.
UPS Package car stewards Ross Kinson, Christina Phoenix, and Jason Sarmiento knew that they and the members needed a variety of PPE in order to work safely through the pandemic, but the company was dragging its feet to supply it.
Instead of waiting, the three dug deep into their pockets to purchase sanitizer, masks, and other key items and then spent their weekend putting together PPE kits for their fellow drivers.
The company would not reimburse the three generous stewards, but their union, Local 533, was so moved by their commitment that they did step up. "The generosity of these stewards warms my heart and makes me so proud," said Secretary-Treasurer Deb Calkins. "But they should not be out monetarily; Teamsters Local 533's Executive Board voted to reimburse the stewards in full."