When plant gets named top in nation, workers get the credit
September 30, 2019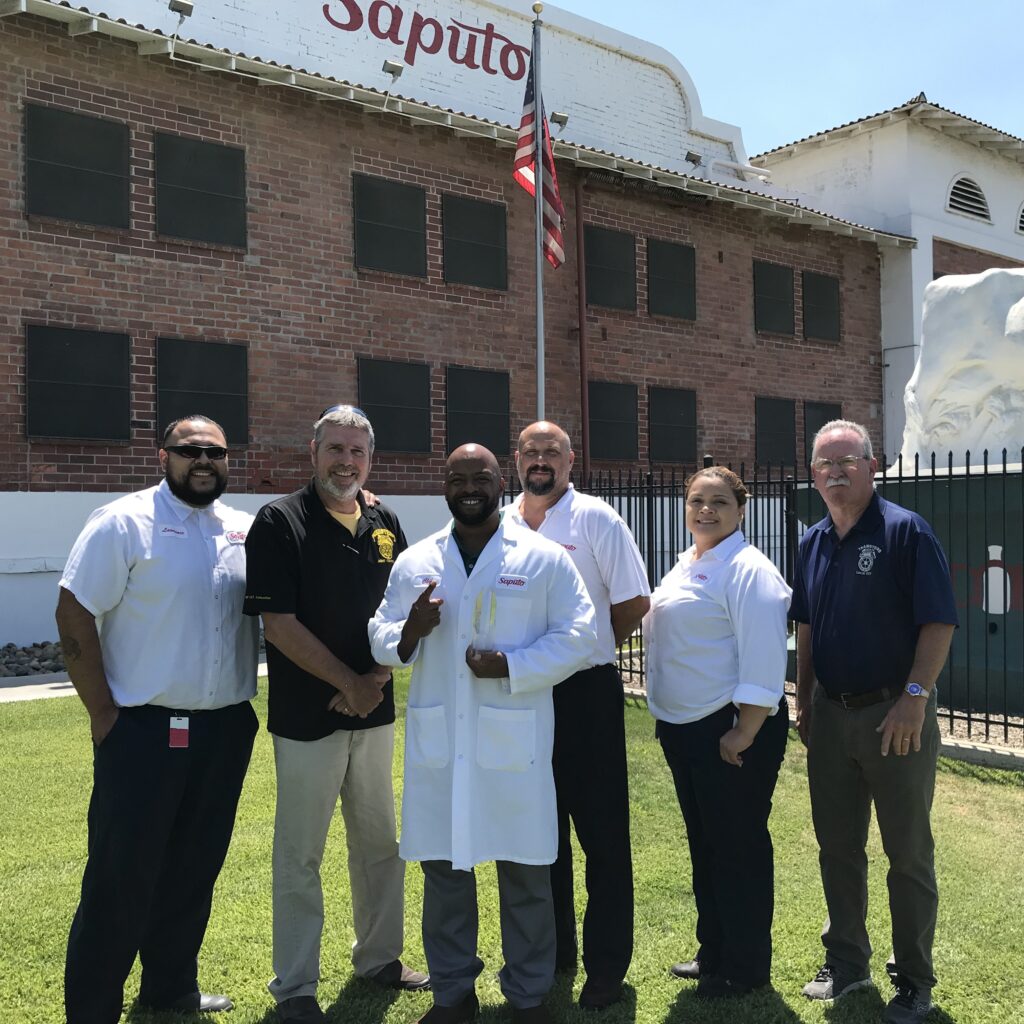 Union and management take pride when Saputo Creamery in Tulare is named "Gold Star Plant." From left: Saputo Shop Steward Lawrence Rodriguez, Local 517 Secretary-Treasurer Greg Landers, Saputo Plant Manager Cliff Young and Supervisor Eddie Silva, Local 517 Trustee Yvonne Sauceda and Business Agent Steve Nelson.
Saputo Creamery, with 11 dairy plants around the nation, awarded the Tulare facility with its "Gold Star Plant" award.  Management at the facility credited the workers—members of Local 517—for the honor. The plant has nearly doubled in size over the last three years, and currently have about 140 bargaining unit employees.
The company took many factors into account in designating the Tulare plant as the Gold Star plant. One was that, for the first time, the plant set a record in 2019 of over a million pounds of production. Also, over three years and a million work hours, there was not one lost-time injury.
"This is a great company to work with and we have a great relationship," says Business Agent Steve Nelson. "It just shows what happens when the workers are treated with dignity and respect."