UCSF dispatchers fight out-of-unit work assignments—and win!
October 19, 2022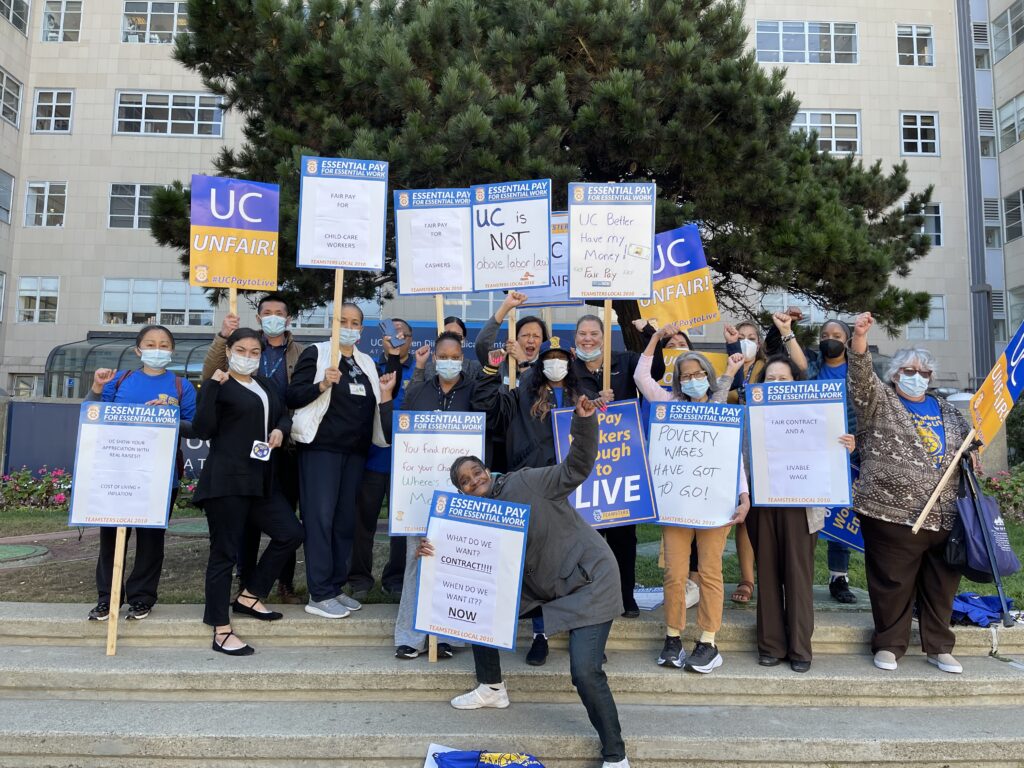 When dispatchers at UC San Francisco Health received a "suggestion" from management that they shadow AFSCME-represented workers around UCSF hospitals, supposedly for professional development reasons, they knew something was wrong. They quickly called their union rep, who immediately got in touch with UCSF management.
While management tried to pretend that the new work being given to Teamsters dispatchers was purely voluntary and for workers' benefit, our members knew better. We informed UCSF management that this back-door attempt to assign more work to Teamsters from another bargaining unit was completely out of line and AFSCME agreed. Under pressure from both unions, management backed down and dispatchers returned to doing the critical work that's in their job description—dispatching!
Additional union wins at UCSF:
• UCSF restored 10+ hours of PTO and more than a week of back-pay to a CX Teamster after a union grievance was filed.
• As COVID cases climbed in the Bay Area in May, Teamsters Local 2010 fought to protect our members and our families. At UCSF, our Teamsters Union Rep demanded that all non-essential "return-to-work" plans be stopped until cases stabilized. Thanks to our union power, the return to work was postponed and a non-essential "team-building exercise" at UCSF's Ambulatory Services Call Center was canceled in favor of protecting the health of workers!
• UCSF finally reclassified a CX Teamster after dragging their feet during bargaining for AO2 Teamsters, with a little prodding from Local 2010.
• A UCSF AO2 who had surpassed the 1500-hour limit for temporary employees was converted to a career appointment at UCSF!
• Local 2010 fought back against unfair evaluations at UCSF, helping an associate remove unwarranted negative comments from her professional evaluation and improve her overall evaluation rating!