UC Teamsters rally against layoffs
July 3, 2020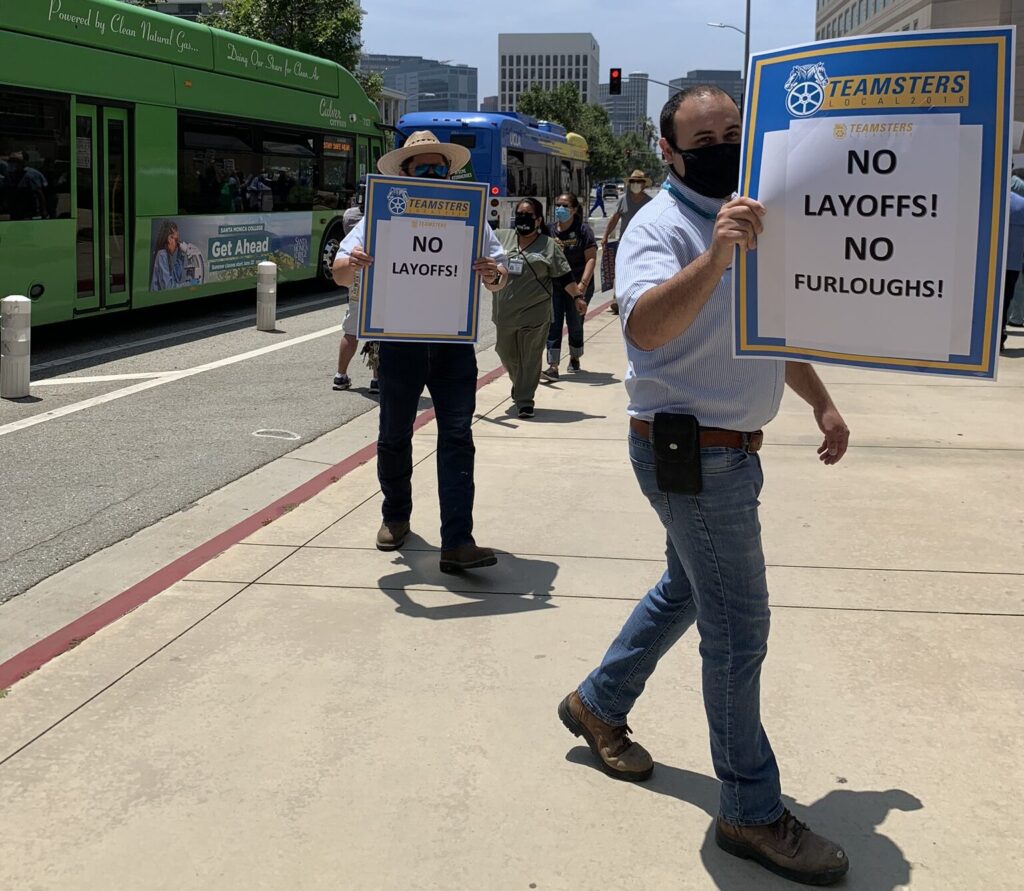 Workers at the UCLA Arthur Ashe Student Health and Wellness Center joined Local 2010 members from across the UC System to protest layoffs.
They say cut back, we say fight back!
Teamsters 2010 members joined sisters and brothers from fellow University of California unions in rallies against layoffs at UC San Francisco, Ronald Reagan UCLA Medical Center, UCLA Santa Monica Hospital, UC San Diego on June 24 during lunchtime hours.
With their billions in reserves and many income streams, the UC should not make workers bear the brunt of the coronavirus economic impact. Front-line, lower wage workers cannot survive losing a job or income like the UC can.
• Our Teamsters representative at UC Berkeley has been told that 60 workers in housing and dining will be "temporarily" laid off. This is likely a mix of layoffs due to COVID-19 economic losses and usual summer curtailments due to the decrease in the number of students and staff on campus during summer break.
• In mid-June, the UCLA Arthur Ashe Student Health and Wellness Center Director informed staff that they would be thanked for their dedication with temporary layoffs.
• The Local received written notice that six workers will be laid off from UC San Diego Housing/Dining/Hospitality.
The UC has the ability to make other and better choices that do not devastate workers, their families, local communities and the students and patients they serve. Teamsters Local 2010 has demanded that UC divert resources, reserves, emergency funds, and apply and secure all funding available prior to moving toward layoffs.