Supporting farmworkers
October 20, 2022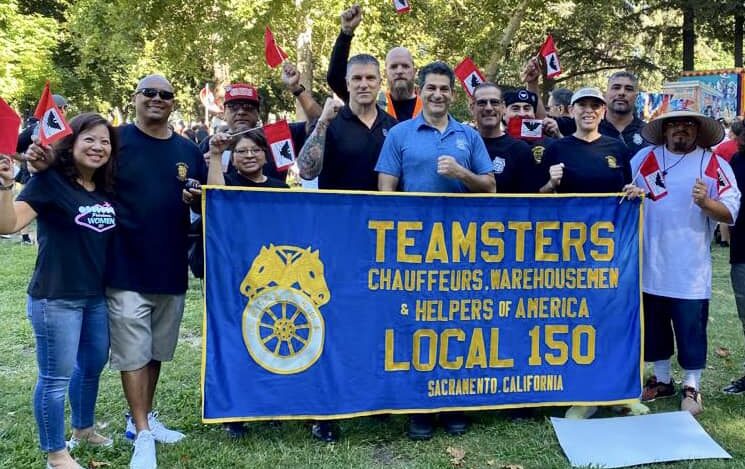 The UFW and supporters marched 335 miles from Delano to Sacramento to get public support for AB 2183. This bill would enable voting in union elections by mail or at an Agriculture Labor Relations Office,enabling farmworkers to vote without the threat of employer intimidation.
On August 26, supporters came to Sacramento for a rally—honoring those who walked during the heat of summer and pushing the governor to sign the bill.
JC7 was there—President Jason Rabinowitz addressed the crowd, which included dozens of Teamsters.