Stewards seminar attracts big guns
October 19, 2022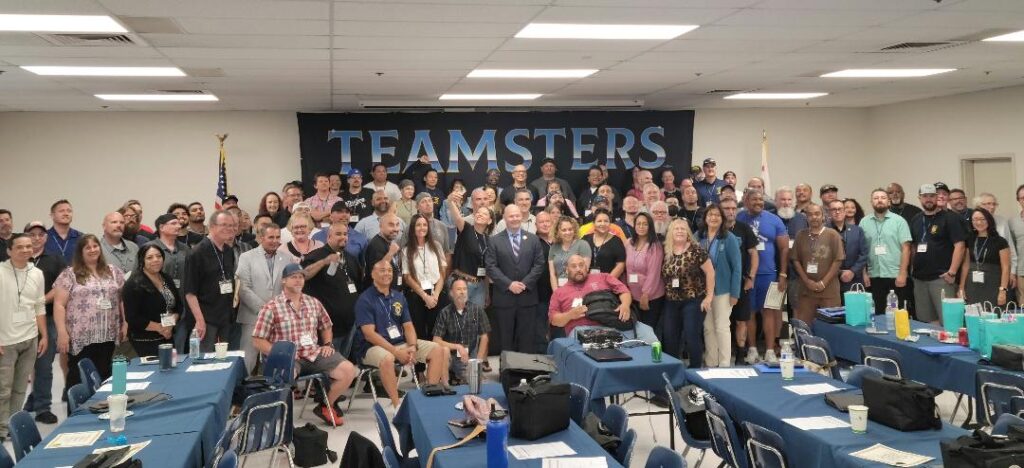 It's not often that the Teamsters General President shows up at a union training, but Local 150 members hosted President Sean O'Brien at their July 16 steward seminar in Sacramento.
After Secretary-Treasurer Dale Wentz welcomed the group and thanked the Stewards for attending on their day off, Chris Rosell, Director of IBT Organizing, spoke about the importance of organizing for our union. O'Brien served as the Keynote Speaker, talking to the stewards about the International's commitment to winning and defending strong national contracts, organizing new members, and aggressively taking on employers. Western Region Vice-President Peter Finn, Joint Council 7 President Jason Rabinowitz, and Political Director Doug Bloch were among the many guest speakers who came to the seminar. Chuck Mack, Union Chair of the Western Conference of Teamsters Pension Trust explained the difference between a defined benefit plan (pension) and a 401k savings plan, and Teamsters Local 150 Attorney David Rosenfeld discussed how to be an effective Steward.
"The Seminar was a tremendous success with more than 125 Stewards in attendance. We want to educate and empower our Stewards as they are our first line of defense at our workplaces," said Wentz.