Solid 5-year deal at C&S
June 29, 2022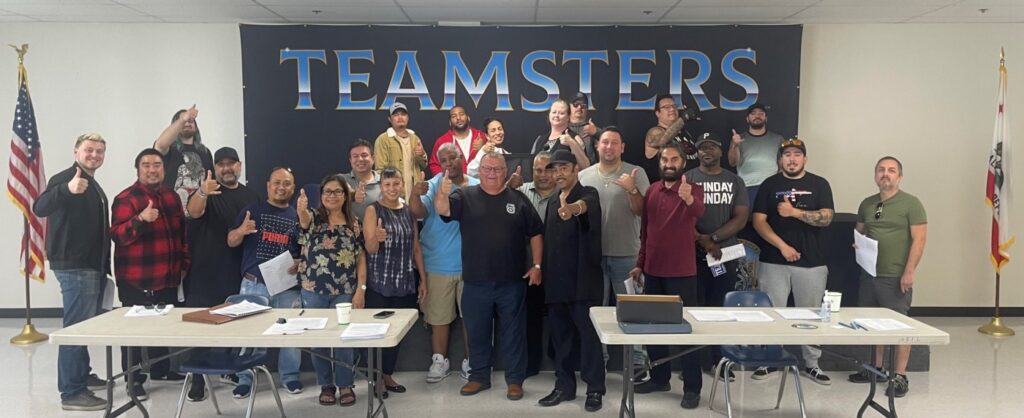 Members at C&S voted a rousing YES to ratify their new five-year contract.
Local 150 has secured another unprecedented contract for its members at the C&S/GMD Warehouse in Sacramento.
"Business Agent Doug Secord has negotiated and ratified one of the best contracts ever for our members," says Local 150 Secretary-Treasurer Dale Wentz. "Doug was able to secure an increase in wages of $5.25 over five years, with $2.25/hour the first year of the contract, and a $1.00/hour increase in pension contributions over the term of the contract. The members will also see a 3% decrease in medical costs." Also negotiated was a $.50/hour incentive for attendance/production standards on a weekly basis for every hour worked.
Wentz gave a special thanks to Shop Steward John Sullivan for working through negotiations and helping Doug make sure that the members were taken care of.
There are 56 members, the contract was ratified on May 15, 2022, and GMD is General Merchandise Distribution. This is a nonperishable distribution warehouse for C & S Grocers that fills orders for independent grocery stores.