Stewards training very well-received
December 20, 2018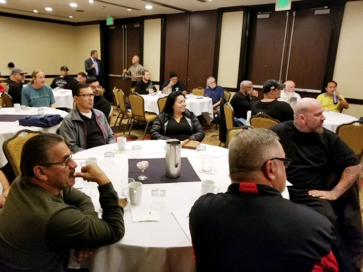 District Council 2 held its Northern California Regional Shop Steward Seminar in Pleasanton on November 3. With 50 stewards attending, the event was a success!
Presentations included a crash course in labor law history, investigative interview procedures, disciplinary cases, appeal hearings and arbitrations. Hot topics at this event included the marijuana initiative and "past practice" cases.
This all-day event is helpful for both new and long-time Stewards, enabling them to build skills and network with Stewards from different locations.
The Local thanks all the Stewards who participated in this event.