DBI/Golden Brands workers get union security
January 3, 2020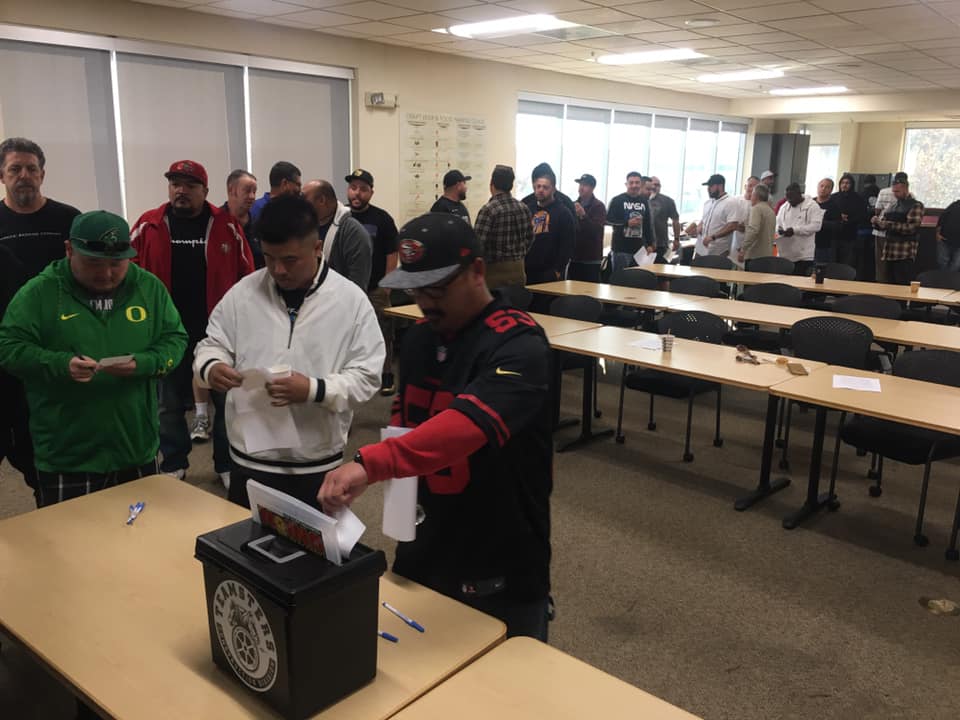 Golden Brands workers vote to ratify their new contract in November.
In November, the 103 beverage drivers at DBI/Golden  Brands in West Sacramento ratified a contract with Local 853 that includes union security. "You have to get everyone's backing for the union or you can never get anything done," said Business Agent Efren Alarcon.
Back in April, Local 853 had engaged in conversations with DBI about taking over the unit. "We know this company well because we represent members at DBI in San Francisco and San Jose already," said Alarcon. "We felt we could make improvements in the West Sacramento contract, but we needed to move them from an open to a closed shop. The company indicated they would go along with that."
In May, Alarcon started gathering authorization cards to make sure the workers supported the same goal. When he collected cards from 80% of the employees, he felt confident there would be strong support for a closed shop and a strong union.
As the summer rolled around, the process of getting a new contract was delayed due to the impending sale of DBI to Golden Brands, which is owned by the much larger Reyes Brothers Beverage Group. In mid-September, the sale was finalized and the union could engage in serious talks with Golden Brands.
On November 10, the drivers and warehouse workers voted unanimously to ratify their new contract. "We got them more money and were able to shore up the new hire wage progression. We have a good grievance procedure and most importantly, a closed shop!" Alarcon explained.
"This one-year contract gets us in the door," he adds. "We'll do a full renegotiation in February 2021 to deal with retirement, holidays, vacation and all of that. We look forward to getting much more in the future."