Thank you
December 29, 2021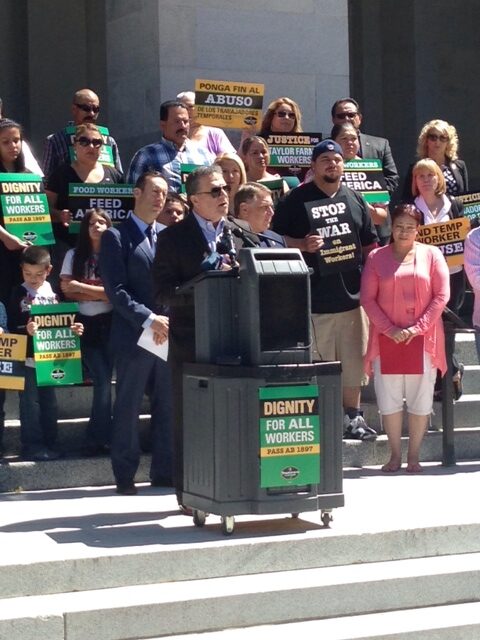 By Rome Aloise —
This will be my final column for the Joint Council 7 News because, as of the end of January, I will be stepping down from serving as your President.
I will start by telling you, the membership, what I told the delegates at our last Joint Council meeting, and that's "thank you for letting me serve you."
Being a leader in this union, and especially in this Joint Council, has been both challenging and gratifying. I joined the JC7 Executive Board in 1992 and became President in 2009.
Within six months of taking office, I engineered the merger of Joint Councils 7 and 38. JC7 immediately became the third-largest Joint Council in the nation and I would venture to say, the most effective.
When I came into office, the nation's economy was still reeling from the Great Recession. While we survived that bleak period of job loss and retrenchment, we soon had to contend with the Trump years, which, among the administration's nefarious goals, one was to crush the labor movement. Fortunately, we weathered that storm as well.
As a long-time organizer, my initial priority was to spearhead organizing contracts in new industries. One of my first successes as President was to bring the Coalition of University Employees (CUE) into the Teamsters. This created Teamsters Local 2010 and brought nearly 15,000 new public sector members into the union.
A few short years later, we organized the first group of "tech bus" drivers in a campaign that garnered national and international press attention. That first unit of nearly 100 drivers soon expanded to more contractors and today, between Locals 853 and 665, that number has increased eight-fold. Not only did these workers make significant gains in wages, benefits, and "split shift" pay, but their higher rates directly led to increased wages and benefits for school bus and transit drivers. It proved the theory that by bringing some workers up, you'll bring related workers up. "A rising tide raises all boats."
Along with organizing new industries, we knew that we could achieve stronger contracts with coordinated bargaining, which we initiated in paratransit, shuttle, liquor, and several other industries.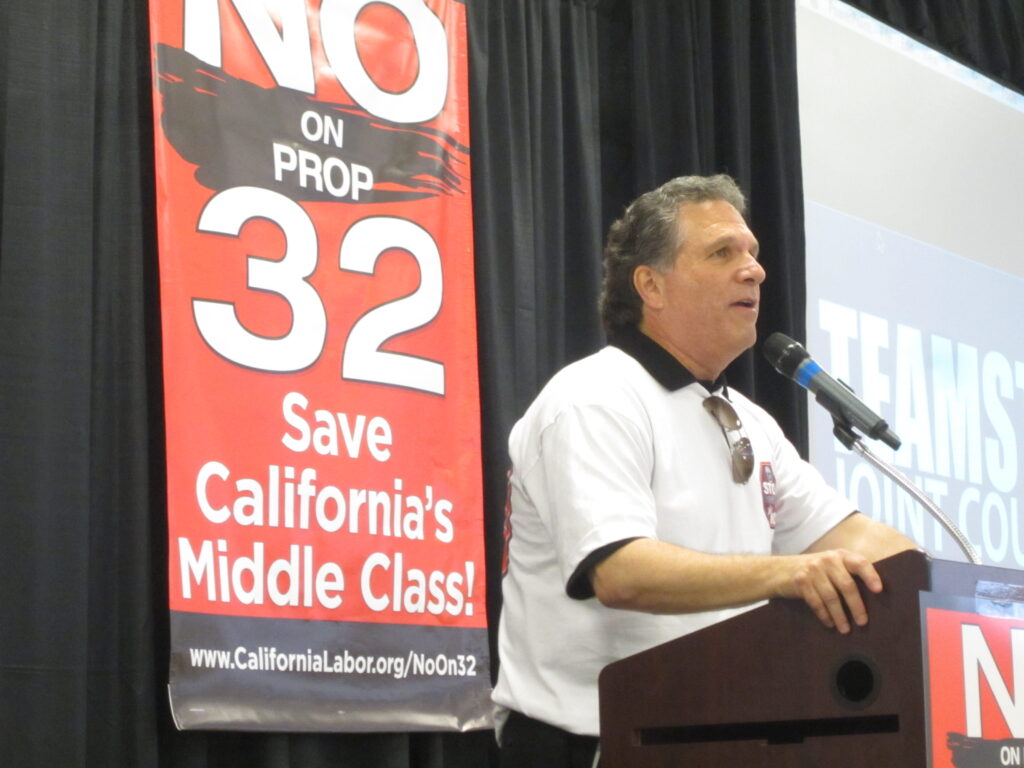 Politics is key
What we do as a union—organizing, bargaining, and representation—can be both underscored or undercut by legislative and electoral action. We need good people in office to pass worker-supporting laws, from the municipal to the state and federal levels. Bringing Doug Bloch on as our political director has paid off 100-fold.
Starting with the most recent, some of the landmark legislation that we won over the last 12 years includes: AB5 which attacked the gig economy and the misclassification of workers head-on. Our initial focus was Uber, Lyft and food delivery drivers, but the bill impacted several other industries as well.
As a result of our efforts to unionize workers at Taylor Farms in Tracy, we pushed for passage of AB1897, which became the strongest "joint employer" legislation in the nation. This law held companies jointly liable for the serious labor law violations that their labor suppliers commit. While this law couldn't help the Taylor Farms campaign, it has had major impacts for immigrant and temp workers.
In 2015, we got AB219 passed, ensuring that ready mix drivers would be covered by the prevailing wage on public works jobs. This law brought hundreds of drivers into the Teamsters construction division.
When VWR left Brisbane and moved to the Central Valley, they not only disavowed their Teamster affiliation, they collected "Enterprise Zone" monies to defray the costs of their move. In 2013, we pushed for the passage of AB93/SB90, ending the $750 million enterprise zone program and using those funds to launch a job creation fund instead.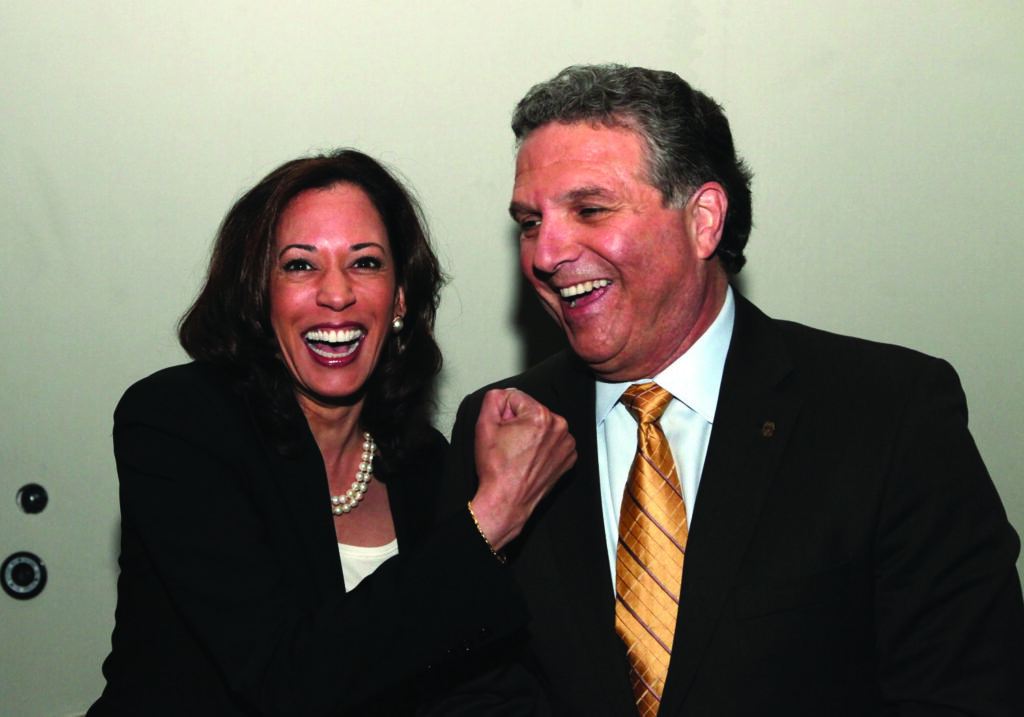 And along the way, we've fought to fix the workers comp system, to improve production standards in warehouses, to increase safety and health protections, and to raise the minimum wage, all of which impact not only our members, but all workers in the state.
Achieving these legislative feats has required concerted effort to ensure that the right people are elected to office. Doug Bloch worked with the Locals to increase the number of endorsed candidates 20 times. That has meant that people we endorse for school board and city council positions remain friends when they start moving up the ladder.
Supporting our members
Over the last several years, Teamsters have had to endure unending challenges, from back-to-back wildfires that have burnt out members from the north part of the state down into Santa Cruz, to COVID, which forced members either into hazardous work situations or unemployment. To that end, we've raised and distributed millions of dollars from our All-Charities Fund that supports members in need and for TAP and TARP, which help members and their families dealing with addiction or life crises.
One of my passions has been to strengthen our pension and benefits and I'm proud to say that the Western Conference of Teamsters pension plan now has more than $57 billion in assets and is one of the strongest multi-employer union plans in the nation.
We've brought rank and file members together annually for the Teamsters Day at the Ballpark and we continued the Joint Council 38 tradition of holding an annual educational seminar for delegates in Tahoe, stopped only in 2020 by the pandemic.
Back when I first started in this position, one of my earliest columns ended with "If we are to survive, we need to have each other's backs. Plain and simple!" Those words could not be truer today.
I thank the Joint Council staff over the years, the many members of the JC7 Executive Board, our locals, and everyone else who has done excellent work for the Joint Council. Without the teamwork, we could not have been successful.
In closing, thank you for allowing me the honor to lead you for all these years. Support your Union, support your Local, and strive for unity and solidarity. It is the only way to win.