Success in stopping Amazon's expansion in its tracks
March 30, 2022
Last September, Joint Council 7 launched our campaign challenging Amazon's rapid expansion plans in the Bay Area. In particular, we set our sights on the company's plans to build a giant distribution center in San Francisco on property purchased from one of Teamster Local 350's largest employers, Recology. This project directly threatened 1,400 Teamster Local 2785 members at UPS.
Our campaign wo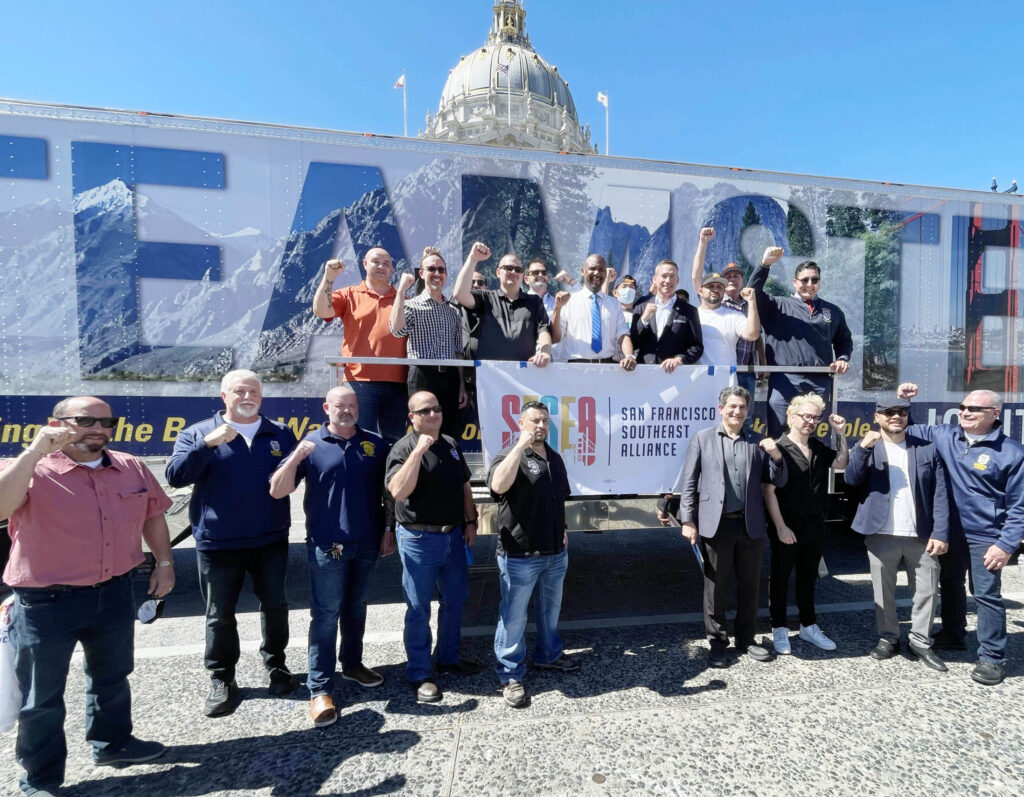 n on March 22 when the San Francisco Board of Supervisors unanimously passed legislation imposing interim zoning controls on that project and on all parcel delivery stations in San Francisco for the next 18 months. Shortly afterward, Amazon put out a notice saying they were pausing development on the project and considering their options. In short, we stopped them. As expected, the campaign won local and national press coverage and will surely influence the way other cities in California and the nation look at these projects.
This follows similar victories in San Jose, Hayward, Contra Costa County, Gilroy, Fremont, and Santa Rosa. Altogether, our collective work has stopped or sidetracked nine proposed Amazon delivery stations in the Bay Area.
At the same time, in the last three months, Joint Council 7 put thousands of members on the street as we challenge UPS' horrific pay cuts against our part-time members. Our actions have spanned nine cities from the coast to Reno and drawn tremendous political support.
The new IBT leadership promises a more militant approach to UPS and Amazon as we gear up for a national contract campaign. Joint Council 7 is leading the way.
This work began under one Joint Council President and continues under our new one. The San Francisco victory came on the same day that the new IBT leadership were sworn into office.
The glue that has held our work together is the leadership of our local unions who worked together despite any sort of internal divisions, spending their time, resources, and political capital to move the work forward. It is a testament to what Teamsters can do when we are united in a righteous fight against a bad employer. It has been an honor to work on this project.
The 2022 Elections
As we head into this election year, our local unions are busy making endorsements and lining up support for politicians who support us. There will be big political turnover in our state legislature, which always triggers lots of movement at the local level as politicians jockey to move around. Look for a special election issue of this newsletter coming soon.