Teamsters Condemn CPUC for Expansion of Robotaxis in San Francisco, Undemocratic Process Catering to Big Tech
August 12, 2023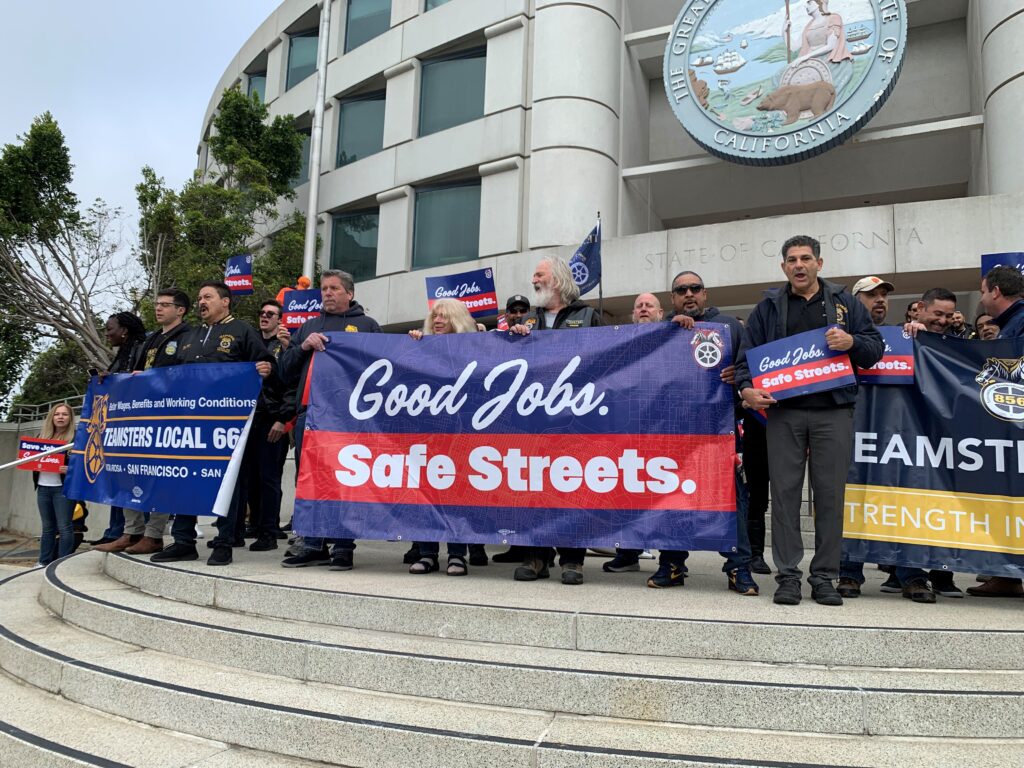 CPUC Ruling Comes Amid Growing Support for AV Human Operator Bill AB 316
(SAN FRANCISCO) – The following is a statement from Peter Finn, Teamsters Western Region International Vice President and Secretary-Treasurer of Teamsters Local 856, in response to the California Public Utilities Commission (CPUC) decision to approve the unlimited expansion of robotaxis in San Francisco:
"The CPUC's ruling is irresponsible and shows a complete disregard for public safety. In addition to ignoring the City's nearly 70 reported safety incidents involving robotaxis this past year, it has completely bypassed the recommendations of public safety officials, including the San Francisco Fire Chief and Police Officers Association. This undemocratic process caters to executives at Waymo and Cruise – not San Francisco residents.
"Public safety decisions should not be made by regulatory bodies that are in the pocket of Big Tech. This is blatantly obvious given that Commissioner John Reynolds, who was the lead attorney for Cruise right before his appointment, did not recuse himself from today's ruling. It's critical that decisions affecting the safety of California drivers and pedestrians are made by our elected officials.
"That's why the Teamsters support Assembly Bill 316, bipartisan legislation that would require a trained human operator behind the wheel of AVs weighing over 10,000 pounds. As state regulators carelessly approve the expansion of AVs in California, it is critically important that AB 316 becomes law."
Prior to the CPUC decision, a letter signed by 30 Unions and labor organizations was submitted to the CPUC, urging them to postpone the decision on expanding robotaxis in San Francisco. Click here to read the letter.
Founded in 1949, Teamsters Local 856 represents over 17,000 workers in the Bay Area, Sacramento and the Central Valley. For more information go to teamsters856.org/.