Teamsters Applaud CA Senate Transportation Committee for Passing Autonomous Vehicle Bill AB 316
July 11, 2023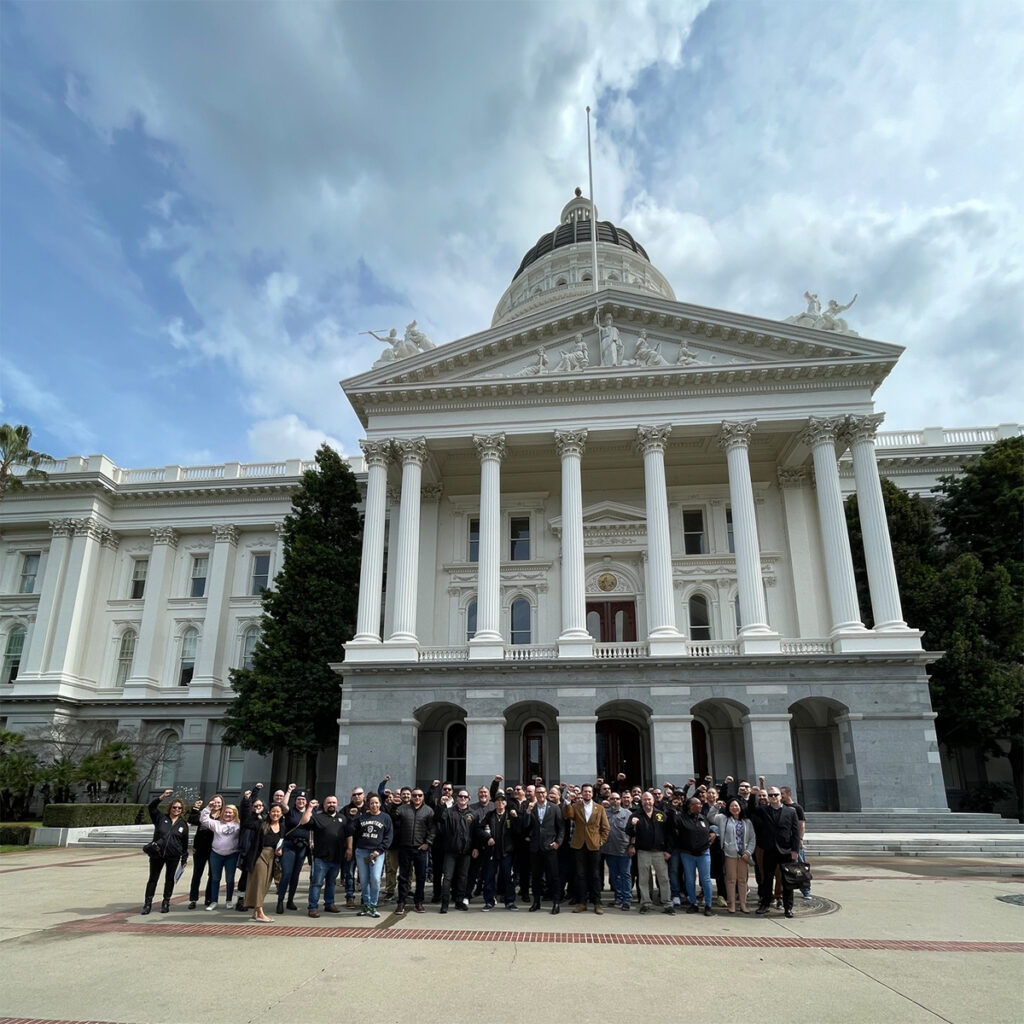 Bipartisan Legislation Now Heads to Senate Floor as Teamsters Call Out DMV, CPUC for Catering to Corporate Greed
SACRAMENTO, Calif., July 11, 2023 /PRNewswire/ — California Assembly Bill 316 (AB 316), a Teamster-supported bill that would require a trained human operator in autonomous vehicles (AVs) weighing over 10,000 pounds, unanimously passed the Senate Transportation Committee today with bipartisan support. The bill, which will keep California roads safe and protect good-paying jobs, was first introduced in January, and is authored by California Assembly Members Cecilia Aguiar-Curry (D-Winters), Asm. Laura Friedman (D-Glendale), Asm. Tom Lackey (R-Palmdale), and Asm. Ash Kalra (D-San Jose).
"This is an issue that affects tens of millions of Californians, which is why it's critical that the legislature weighs in on behalf of our constituents," Aguiar-Curry said. "Requiring higher standards for AV safety isn't just the right thing to do, it's what more and more people across our state are demanding."
"I support AB 316 because, in addition to setting higher safety standards for Californians, it will help protect thousands of good union jobs. As truckers, we're essential to the California economy and supply chain; we're not disposable," said Mike Di Bene, a member of Teamsters Local 70 and a driver for Republic Services. "I love my job and am grateful to have a good union wage with great benefits. I don't know how my family would get by without this work."
The Senate's passage of AB 316 comes just one day after the California Public Utilities Commission (CPUC) delayed a vote on the unlimited expansion of Cruise and Waymo vehicles throughout San Francisco amid widespread public outcry from public safety officials. It is the second time the vote has been postponed following a backlash. While the CPUC considers expanding driverless cars, the California Department of Motor Vehicles (DMV) is contemplating a regulatory framework that would allow for autonomous vehicles (AV) over 10,000 pounds to hit the road as soon as next year.
"AB 316 is sailing through the California legislature because protecting public safety and good-paying jobs are bipartisan issues that everyone can get behind. What we can't get behind is regulatory agencies like the CPUC and DMV – which are in no way qualified to make policy on this issue – trying to bypass the legislative process to help their greedy friends in Big Tech," said Jason Rabinowitz, Teamsters Joint Council 7 President. "It's undemocratic and dangerous. We've already seen dozens of AV-related safety incidents and it's time we stopped treating the public like crash test dummies. The Teamsters are grateful to the state senators on the committee who voted to put safety first."
Reports of AV crashes and AV-related deaths have become increasingly common. In San Francisco, AVs have hit and killed dogs, crashed into buses and reportedly blocked emergency personnel from assisting people in need. Given these serious reports, it is no surprise that the public has become increasingly fearful and skeptical of automated vehicles. A March 2023 study from the American Automobile Association (AAA) found that nearly 70 percent of Americans are afraid of fully self-driving cars, a significant increase from previous years. Similarly, in April 2023, more than 70 percent of Texas residents reported that they would be scared to share the road with a driverless semi-truck or tractor-trailer.
AB 316 is strongly supported by the Teamsters Union and the California Labor Federation. California 2024 Senate candidates Reps. Katie Porter (D-47), Adam Schiff (D-30), and Barbara Lee (D-13), as well as San Francisco Mayor London Breed, have also announced their support for AB 316.
"As the autonomous vehicle industry expands with seemingly no regard for human life, California has an opportunity to set a higher standard for public safety by passing AB 316," said Chris Griswold, Teamsters Joint Council 42 President. "California assembly members from both parties have already shown they're not afraid to stand up to Big Tech. Our state senators need to do the same when this bill comes up for a floor vote."
Founded in 1903, the International Brotherhood of Teamsters represents 1.2 million hardworking people in the U.S., Canada, and Puerto Rico. Visit Teamster.org for more information. Follow us on Twitter @Teamsters and "like" us on Facebook at Facebook.com/teamsters.