Nine for nine in beating back Amazon
March 30, 2022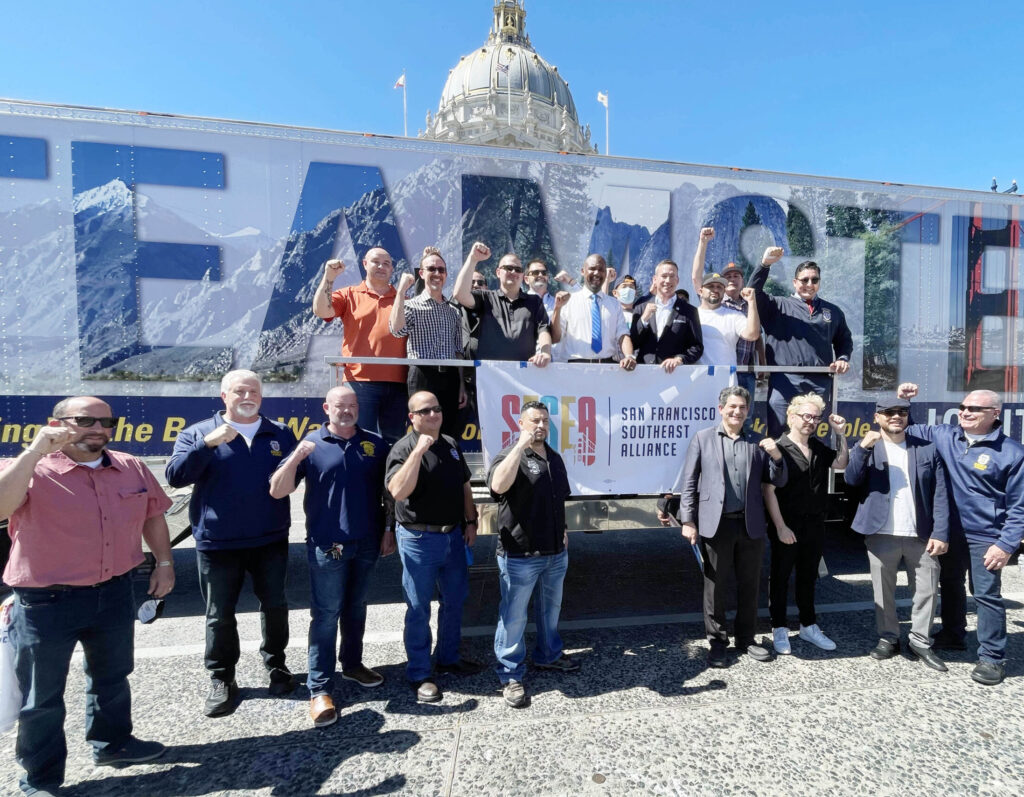 In September, 2021, Joint Council 7 launched our campaign challenging Amazon's rapid expansion plans in the Bay Area. In particular, we set our sights on the company's plans to build a giant distribution center in San Francisco on property purchased from one of Teamster Local 350's largest employers, Recology. This project directly threatened 1,400 Teamster Local 2785 members at UPS.
Our campaign won on March 22 when the San Francisco Board of Supervisors unanimously passed legislation imposing interim zoning controls on that project and on all parcel delivery stations in San Francisco for the next 18 months. Shortly afterward, Amazon put out a notice saying they were pausing development on the project and considering their options. In short, we stopped them. As expected, the campaign won local and national press coverage and will surely influence the way other cities in California and the nation look at these projects.
This follows similar victories in San Jose, Hayward, Contra Costa County, Gilroy, Fremont, and Santa Rosa. Altogether, our collective work has stopped or sidetracked nine proposed Amazon delivery stations in the Bay Area.