Los Altos city workers ratify new contract
September 30, 2019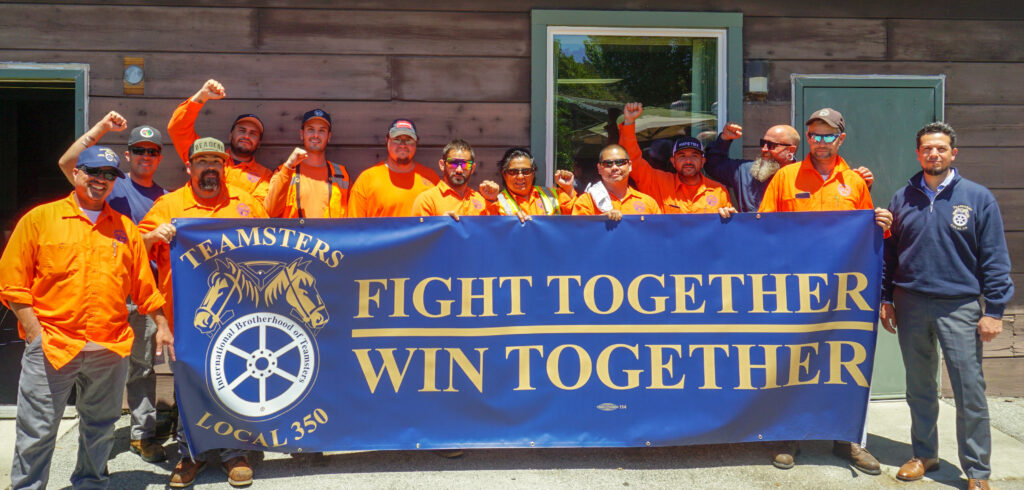 On July 18, 2019, Teamsters Local 350 members employed by the City of Los Altos unanimously voted in favor of a new three-year Memorandum of Understanding.
"This contract provides the security and advancement our members sought for the next three years," said Local 350 Recording Secretary and lead negotiator Juan Coca. "This lucrative M.O.U. provides more than just an increase in wages; it delivers full health care coverage, a path to enhancing the retiree benefits and recognition for our unit's efforts in the form of incentive pay."
The men and women of this unit provide a broad spectrum of services throughout the City of Los Altos, which has a population of just under 29,000 residents. These range from maintaining the streets and parks to repairing the sewer system.  
"Our members help the city to preserve the quality of services the community of Los Altos expects. They are the unsung heroes of the city," said Coca.
"I'd like to commend our members Robert Jimenez and Matthew Estrella for being advocates for the unit's needs and sticking together to present an M.O.U. that could be passed unanimously," said Secretary-Treasurer John Bouchard. "I also want to recognize Juan Coca for getting one of the most rewarding contracts this unit has ever seen."