Joint Council prepares to take on Amazon
October 19, 2022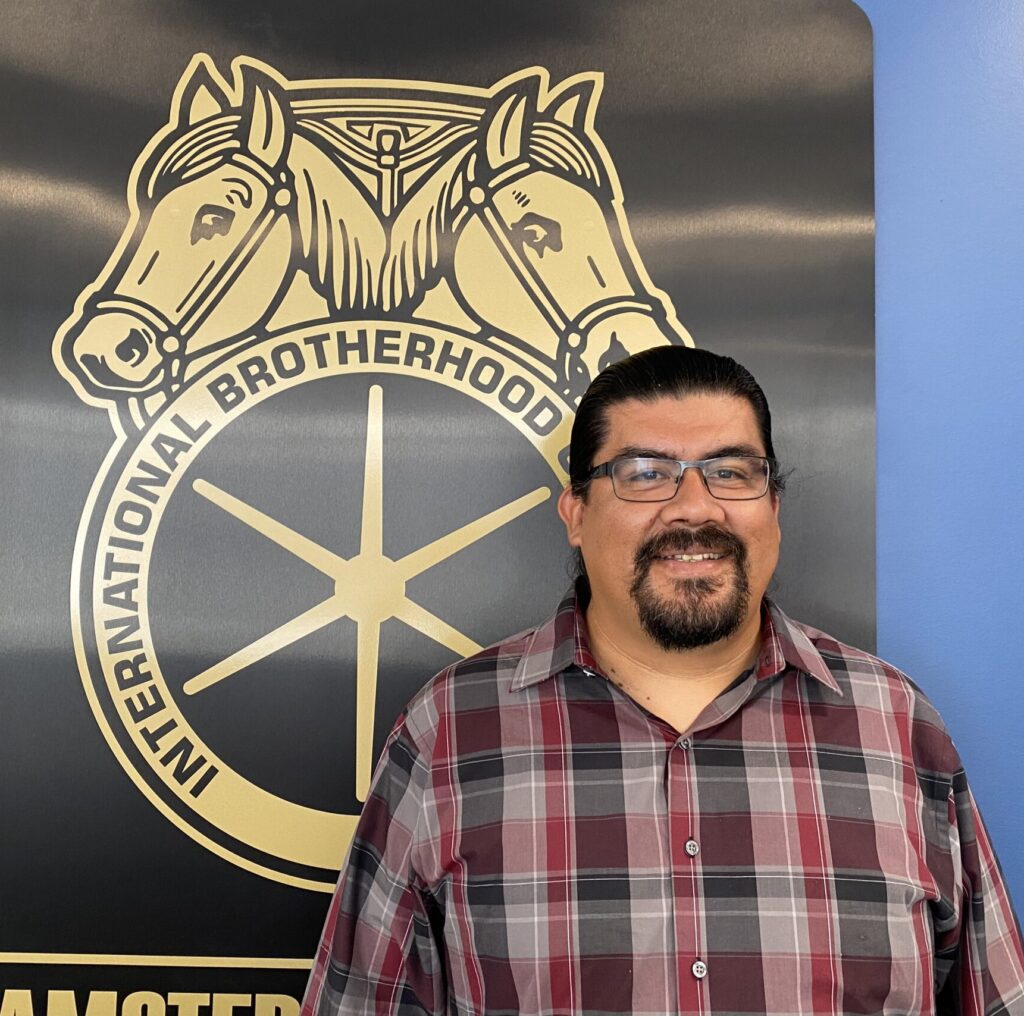 The fight against Amazon is huge, but Alejandro Negrete is not daunted. Negrete, as he is called, joined Joint Council 7 in July as Amazon Lead Organizer.
Founded in 1994, Amazon is now the third largest public company by revenue in the world. The company employs more than 1.6 million workers—double the number it employed before the pandemic. With more than 1,100 distribution centers, Amazon surpasses the total number of facilities run by its 25 top competitors—combined. With more than 100,000 branded vehicles, Amazon has already surpassed FedEx, and is quickly catching up with UPS in terms of package delivery—making it UPS's biggest customer and its biggest competitive threat.
In the past year, the Teamsters successfully fought back the placement of 12 Amazon facilities in California—from Fresno to San Francisco, to Gilroy and San Leandro. The challenge, as Negrete sees it, is to stop facilities from opening, and if that's not successful, to organize the workers at those facilities. "Amazon is so big, nobody could take them on alone. We need to work with coalitions, other labor unions, and community allies. But most importantly, we need to work with the Locals in JC7 to identify, train and develop volunteer organizers and bring the strength of our membership to the fight," he says. His primary target will be to work with UPSers whose jobs are likely the first to be threatened by Amazon's unbridled growth. Negrete has already met with volunteer coordinators at Locals 2785 and 70.
Negrete comes to the work with 20 years of experience in labor organizing. He started union organizing with the California School Employees Association when he was still a student. He then worked for UNITE-HERE Local 11, organizing hotel workers, and when he moved to the Bay Area eight years ago, he stayed with UNITE-HERE and moved to Local 2. He's excited to join the Teamsters because of the willingness of JC7 and our local unions to take on these campaigns. "We're doing something new; we're organizing workers and training rank and file members to bring something into this fight. We can't expect great contracts at UPS if we don't organize at Amazon, because it will just be a race to the bottom."
There are many ways to get involved in the campaign and bring your talents to the table. If you're interested in policy, Negrete can set you up to talk to elected officials. If you'd prefer to talk to Amazon workers about the benefits of being a union member, that will be crucial to the fight. You don't have to be a UPSer to get involved, but if you are one, you'd better get involved for your own future! Contract Negrete at negrete@nullteamjc7.org.