In memoriam – Duane Beeson
September 27, 2021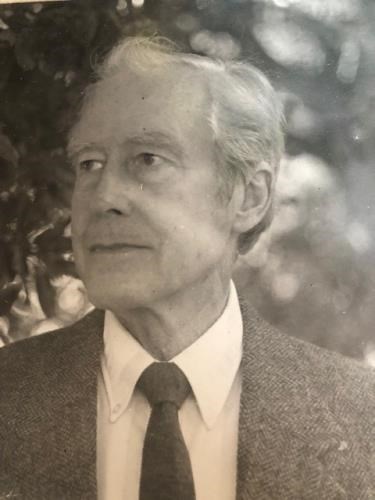 Duane B. Beeson
Sept 9, 1922 – July 3, 2021
Duane B. Beeson, San Francisco labor lawyer and long-time lawyer and adviser to Teamsters Joint Council 7 died in July. He was 98 years old.
Born in Berkeley, Duane grew up during the Great Depression, graduating from Berkeley High School where he was on the track team and met his wife of 54 years, Coni. After attending Lafayette College in Pennsylvania, Duane saw combat as a sergeant in the 13th Armored ("the Black Cats") Division in the final push through Germany during WWII. After the war, Duane went to Harvard Law School on the GI Bill and in 1948 returned to California to clerk for Judge William E. Orr of the U.S. 9th Circuit Court of Appeal.
He then headed to Washington, D.C., and joined the National Labor Relations Board's Division of Enforcement representing the Board in the federal courts of appeal and the U.S. Supreme Court. It was here that he argued many of the foundational cases of federal labor law. In 1961, he and his wife moved back to the Bay Area for good and Duane joined the San Francisco labor law firm Neyhart & Grodin, which eventually became Beeson, Tayer & Bodine, where he represented unions for 60 years.
Duane represented many unions, but his work on behalf of the Teamsters Union was the core of his legal career. Duane litigated cases and labor arbitrations in all of the many industries organized by the Teamsters, from freight to UPS, dairy, bakery, beverage, food processing, solid waste, warehousing, newspapers, construction and ready-mix. If you ever received a package, drank a beer or a glass of milk, picked up a newspaper from your front door, or stood on a concrete floor in Northern California, the workers responsible for getting you that package, beverage or newspaper, or pouring that concrete, owed much of their wages and benefits to Duane's work as a union lawyer.
In 1964, as opposition to the Vietnam War was growing, Duane represented a member of the San Francisco Painters Union who sought conscientious objector status but was denied because the law recognized conscientious objectors only if they had "a specific religious training or belief that is related to a Supreme Being." Duane's client was on record as not believing in God and Duane argued that the requirement that you must believe in a "Supreme Being" to qualify as a conscientious objector was unconstitutional. Arguing the other side of the case was Duane's former labor law professor Archibald Cox. A unanimous Supreme Court agreed with Duane (US v. Seeger 1965). Some years later, Duane's oldest son became a conscientious objector as well.
Joint Council 7 President Rome Aloise said, "Duane Beeson and the firm were synonymous with respect, honor, honesty, and great lawyering. Duane was almost a father figure to all of us, and for my part, I always wanted his approval. Not sure I got it until his later years, but it was important to me. We lost a lot when he retired, and now that he is gone, the labor legal community has lost one of the best ever. "
Donations in Duane's memory can be made to the Peggy Browning Fund https://www.peggybrowningfund.org/make-a-donation, whose mission is to is to educate and inspire the next generation of advocates for workplace justice.