Concord UPSer saves man from burning mobile home
June 5, 2018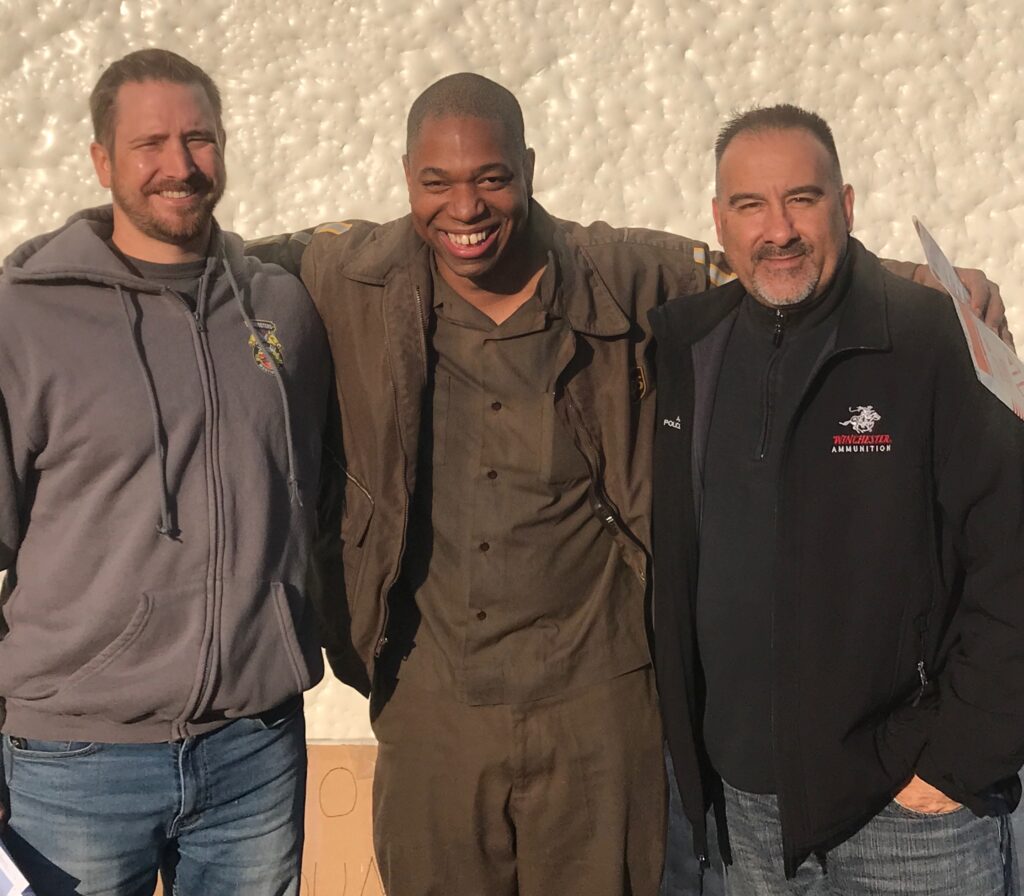 Secretary-Treasurer Don E. Garcia (right) and Business Agent Nick Berry (left) thank Jesse Gregory for his heroism.
Jesse Gregory, a recently promoted service provider, was reaching a delivery stop along his route in December when he spotted white smoke wafting from a mobile park. Gregory observed the smoke worsening as it turned black. The UPSer pulled over his truck, threw on his hazard lights, and pulled in his mirror to further investigate the scene. He then started to hear a woman shouting in Spanish.
As he approached the park, Jesse realized that a motor home was on fire. Four other people were witnessing the scene, but no one knew if anyone was in the motorhome. Two people made attempts to search the home, but the smoke was too threatening.
Jesse and another person discovered two hoses nearby and started to extinguish the fire. One of the witnesses called 911.
With the help of others, Jesse broke in one of the windows to open the door. As he and another person went inside, they heard a cry. They found a man lying on the floor. Initially, they screamed at him to get out, but he remained still. The two of them grabbed the unconscious man and evacuated the home. Jesse sat by the man's side, holding his head and praying. The man then began to breathe again. Shortly after, the fire department arrived and rushed the rescued man to the hospital.
Jesse Gregory went with his intuition and was able to help save someone's life. "We are so proud of our union brother for springing into action and working alongside others when help was needed," said Local 315 Secretary-Treasurer Don E. Garcia.