Boycott Smart & Final Stores in Support of Striking Workers
November 17, 2023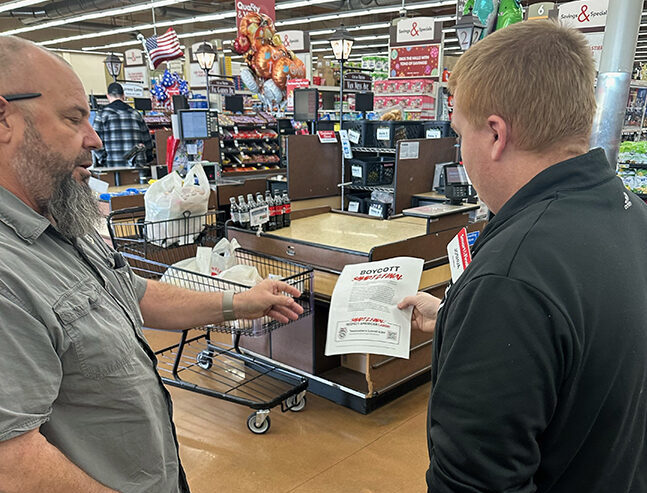 Members of Teamsters Local 630 at two Grupo Comercial Chedraui-owned Smart & Final grocery store warehouses in Southern California were forced to strike in protest of unfair labor practices and to demand the $13 billion Mexican company that owns Smart & Final stores negotiate a first contract in good faith.
More than 600 workers at Smart & Final warehouses in Commerce and Riverside, Calif., voted to join the Teamsters earlier this year. In both elections, workers overcame vicious anti-union campaigns by management to win strong representation with Local 630.
But Smart & Final continued to violate the law even after workers voted to unionize. The company announced it will terminate unionized employees, move their work to a new warehouse, and force existing workers to reapply if they want jobs at the new site — likely offering much lower wages and fewer benefits.
Write a letter to Chedraui USA CEO Carlos Smith: Let him know you stand with Teamsters workers fighting for their rights and a strong union contract!
Do not give your hard-earned money to a company that refuses to treat workers with dignity and respect! Stand in solidarity with these workers by boycotting Smart & Final stores and signing a petition calling for Chedraui CEO Carlos Smith to respect their workers!