Contract extended at OLAM
March 30, 2022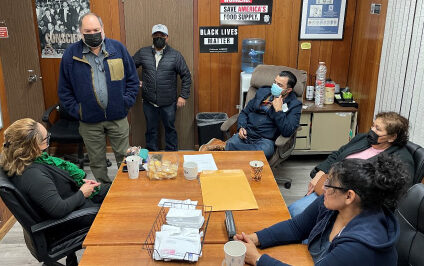 OLAM and Teamsters Local Union 890 reached an agreement to extend the current contract for one year, into 2023. The extension includes a 6% wage increase.
Dole contract update
Dole farmworkers who are members of Local 890 are currently making their way back from harvesting vegetables from the desert to continue harvesting vegetables in the Central Valley through mid-April. Those vegetables are then sent for consumption all around the U.S. and Canada.
As of early March, Dole farmworkers who had been laid off received work orientations at Teamsters Local 890 and started work harvesting broccoli and cauliflower. Meanwhile, other Dole farm workers are still in Oxnard, harvesting celery; they plan to return to Salinas in the middle of May when the harvest is finished.