Successful work on political front makes opening for Teamster organizing
January 3, 2020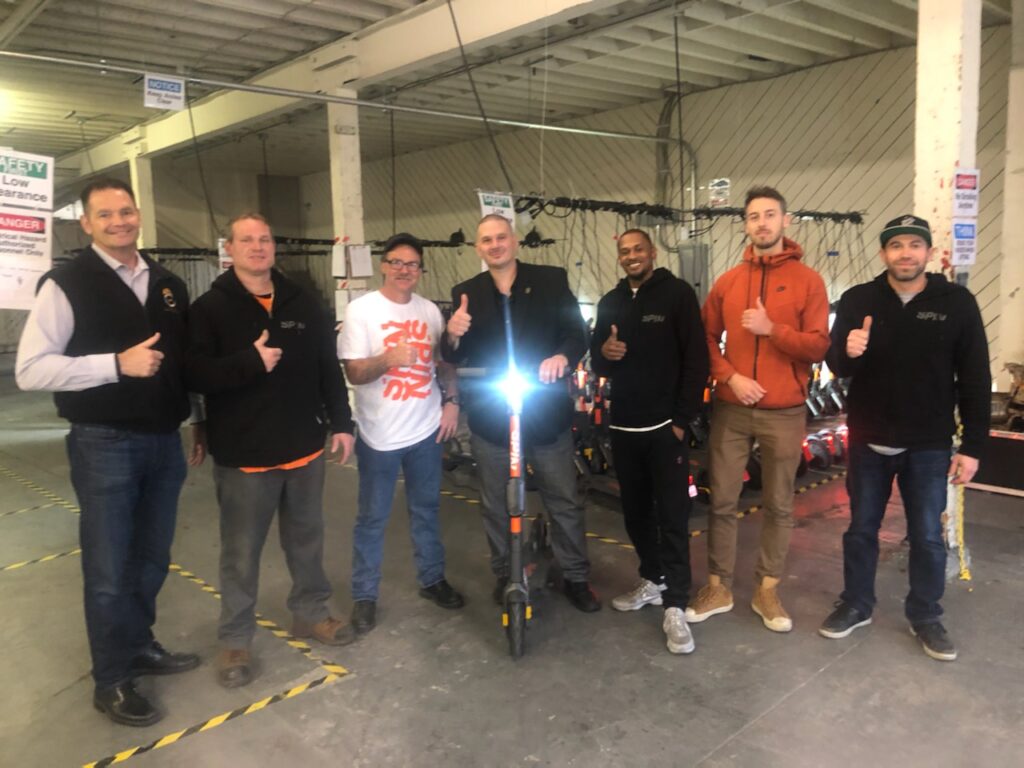 New Teamster members from Spin are joined by Local 665 Business Agent Joe Matekel (at left) and President Tony Delorio (center).
E-scooter wranglers join Teamsters
Back at the turn of the last century, the workers who wrangled teams of horses could never have imagined that, 120 years later, people who wrangle electric scooters would follow them into the Teamsters Union. But that is exactly who some of the new Teamsters are.
How that came to be is a much longer story than that Spin, an e-scooter company in San Francisco, allowed card check authorization and the workers signed up, although that's exactly what happened in November and December.
Getting e-scooter workers to be in a position to join any union begins with the organizing campaigns that took place starting in 2015 for Silicon Valley's commuter shuttle bus drivers, and the concerted political action that the Teamsters engaged in to support those campaigns.
Following on the Teamsters action to push the San Francisco Metropolitan Transportation Agency (SFMTA) to require labor harmony for all shuttle bus contracts, the 11 members of the City's Board of Supervisors unanimously passed a resolution calling for labor harmony for scooter companies.   
In October, the Supervisors went one more step and passed a resolution calling on the SFMTA to consider compliance with AB5 in its issuance of permits to companies. AB5 is the law Teamsters worked hard to get the California Legislature to pass earlier this year. It expands employee status to hundreds of thousands of workers by making it harder for companies to misclassify them as "independent contractors." As such, they would not legally be allowed to organize; but as employees, they may join a union.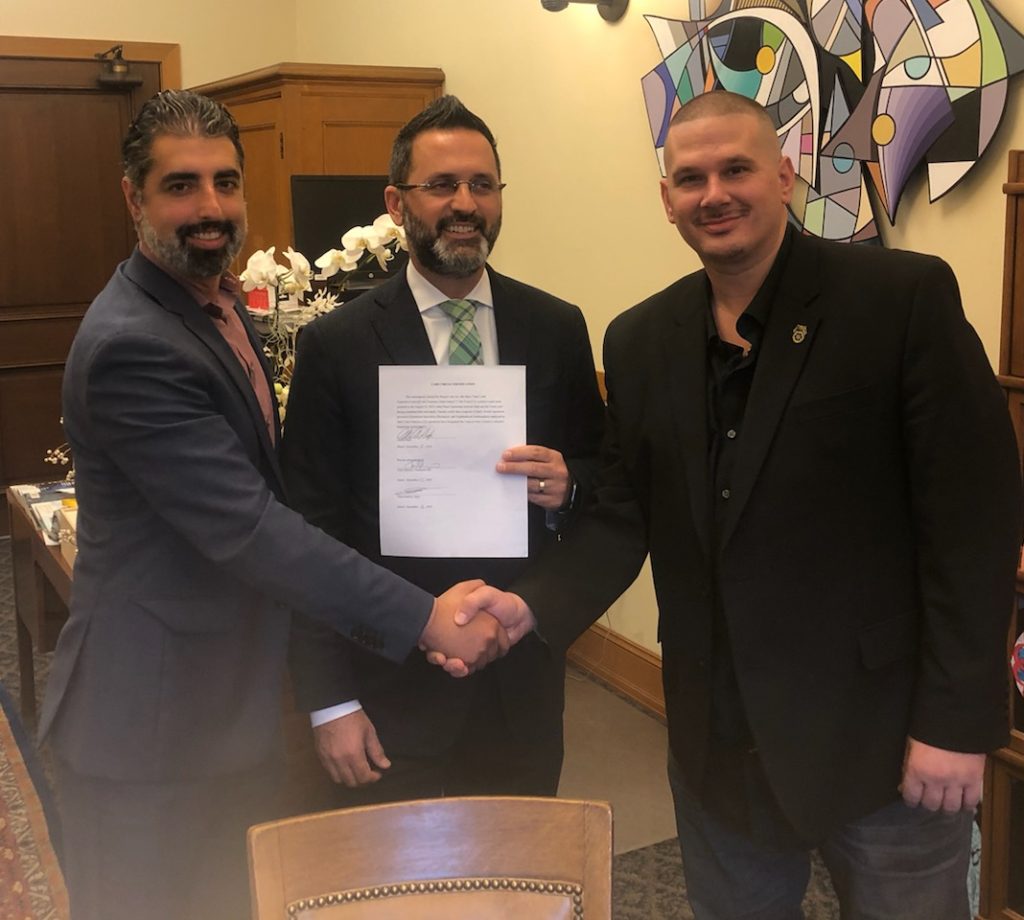 "The Board of Supervisors clearly told the scooter companies that if they want to do business in the city, they need to create good jobs, not temp or 'gig' jobs," explains Joint Council 7 Political Director Doug Bloch. Spin, which is owned by Ford, moved quickly to comply and switch their workers from independent contractor to employee status and the SFMTA issued them their permit.
"Spin is owned by Ford. We have a good relationship with Ford due to our work to organize Chariot and also through our Carhaul Division," says Bloch. "We went to Ford and said we wanted to organize the Spin workers using card check authorization. They didn't fight us."
It didn't take long for Local 665 to sign up a majority of the Spin workers, which include shift leads, maintenance specialists, operations specialists, neighborhood ambassadors, deployers and collectors.
"We're excited to represent the first-ever group of union scooter workers at Spin," said Tony Delorio, President of Local 665. "The card check process was quick and went smoothly. Thanks to the Board of Supervisors ensuring labor harmony and Spin's eagerness to partner with the workers and the union, we look forward to continued success moving forward."
Spin has plans to grow by hiring more Teamster employees in the new year. "Now, 40 e-scooter workers are members of the Teamsters, and that's just a start," Block says. "We're getting phone calls from other companies as well,"
Delorio says contract proposal meetings will take place early in the new year. Workers have already expressed their desire for better wages, health care and retirement security.
"The legislature passed AB5, the Board of Supervisors acted, and it's working," Bloch added. "This is significant because the scooter industry was based on independent contractors with little to no workplace protections. Now they're becoming employees and workers are organizing. It's a model for the tech industry moving forward."