Spin's electric scooter workers ratify first contract
December 21, 2020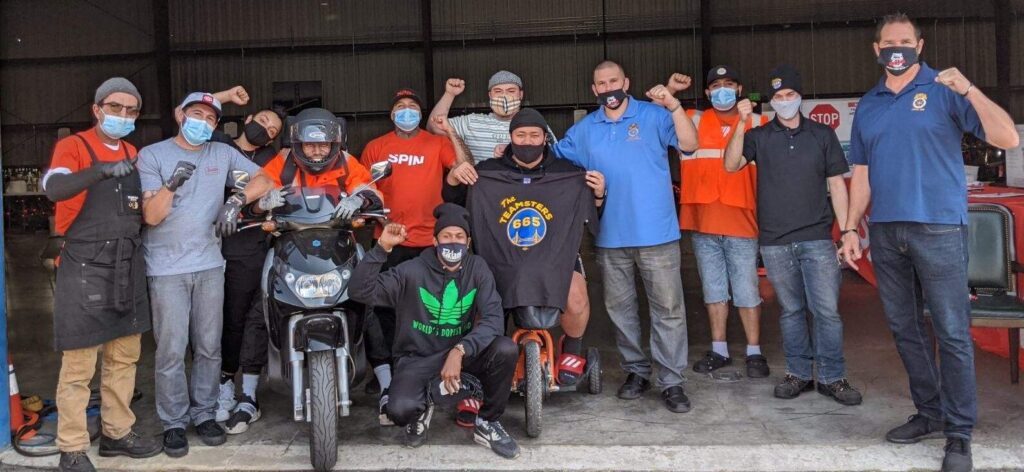 Workers at Spin ratify first contract
Workers for e-scooter company Spin voted overwhelmingly in November to ratify their first union contract with Local 665.
The workers joined Local 665 via card check agreement in late 2018. As the pandemic raged, the union held negotiating sessions over Zoom to reach a three-year agreement that contains a number of important firsts. The agreement includes annual wage increases of more than 3% per year; six paid holidays, vacation days based on years of employment, five sick days, a $1,200 per employee ratification bonus, benefit accrual for part-time workers, and the additional protections of a union contract.
"We are proud of this first agreement and excited to represent the workers at Spin," said Local 665 Secretary-Treasurer Tony Delorio.
The group of 40 workers includes shift leads, maintenance specialists, operations specialists, neighborhood ambassadors, deployers and collectors. Spin is owned by Ford Motor Company.
"This new contract gives us job security and immediate money up front, with guaranteed increases each year going forward," said Shop Steward Shamar Bell. "All this means a lot during the pandemic. We know our union will have our back if our boss or the city government tries to make changes. I can say for sure, we're proud to be Teamsters."
Sanitation workers in Santa Rosa choose union
By a 2-1 margin, Republic Services workers in Santa Rosa voted to join Teamsters Local 665 in San Francisco. The 40-worker unit of drivers, mechanics, spotters, scale house attendants, equipment operators and laborers are seeking a strong union contract to secure workplace improvements.
"This was a team effort," said Local 665 Recording Secretary Juan Gallo, who led the organizing effort. "We look forward to winning these workers the wages, benefits and security that come with a Teamster contract."