Saluting Ernie Yates, retired Local 665 principal officer
December 1, 2022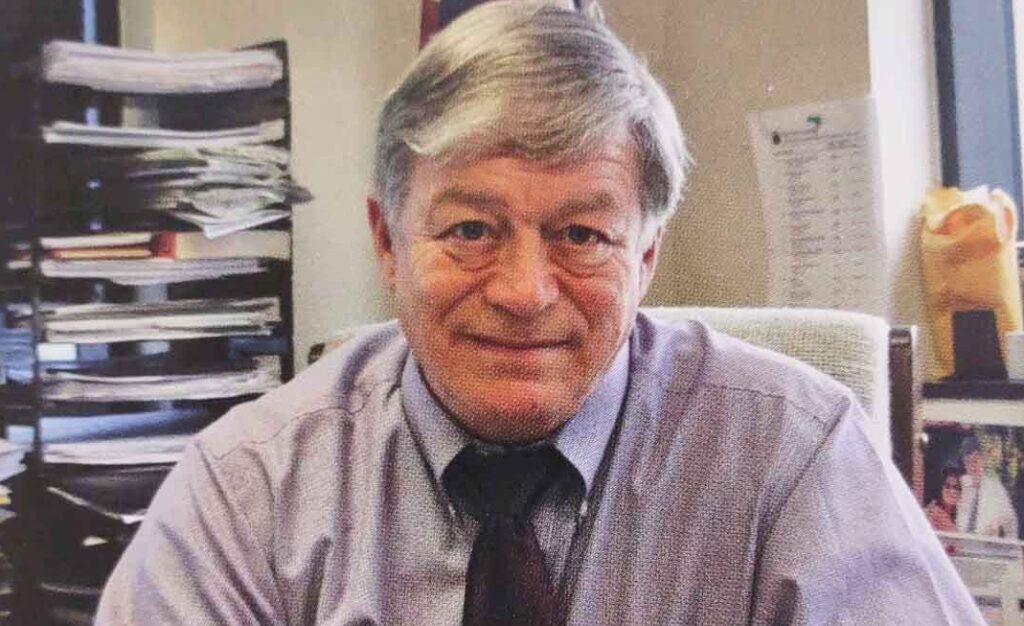 Ernie Yates, former principal officer of Teamsters Local 665, died on November 30. The following is a joint statement from Local 665 Executive Board principal officer Tony Delorio and Mike Yates, president of Local 665 and son of Ernie Yates:
"Our union brother, Ernie Yates, was a Teamster his entire working life. His guidance, wisdom, and leadership benefited the lives of countless working men and women through his tireless efforts at the negotiation table and in worker advocacy in California and the United States. Today, we honor Ernie's legacy by continuing to build on the principles he espoused and which remain the foundation of our great union."
Ernie began his career as a Teamster in 1964 as a garageman in the commercial off-street parking industry in San Francisco's financial district. As a rank-and-file member, Ernie supported his union in its picket program and organizing campaigns.
In 1977, Ernie was appointed to serve as a business agent. By 1980, he joined the Local's executive board and was elected president. Further advancement came in 1992 when a packed union meeting elected Ernie (without opposition) to the office of secretary-treasurer and principal officer of Local 665.
Under Ernie's leadership, the Local grew substantially in succeeding years through both mergers and active organizing drives, expanding craft and county jurisdictions in Northern California. At the time of his retirement in 2012, the Local had grown to cover a territory that extended from the metropolitan areas of Santa Rosa, San Francisco, and San Jose, California with represented crafts including automotive industries, airport services, transportation, package delivery, construction, dairy, wholesale delivery, and the solid waste industry.
In addition to his duties as chief officer of the Local, positions Ernie held include Trustee of Teamsters Joint Council No. 7; International Representative for the Industrial Trades Division of the IBT; Chair of the Teamsters National Parking Council; Chair of the Bay Area Automotive Group Welfare Fund. Along with his friend and union brother Bob Morales, Ernie oversaw the Bay Area Union Labor Party PAC.
While endeavoring to bring better wages and working conditions to the Teamster membership, Ernie's first passion was for his family. Ernie leaves his beloved wife Janet, his children Michael, Kimberly, and Mark, and numerous grandchildren and great-grandchildren.
Here are the services honoring the life and legacy of Ernie Yates:
Rosary- Friday, December 9th 7pm

Parent Sorenson Funeral Home

850 Keokuk St.

Petaluma, CA 94952

Funeral-Saturday, December 10th 11am

St. James Catholic Church

125 Sonoma Mountain Parkway

Petaluma, CA 94954