Welcome new members at Reddaway
April 3, 2019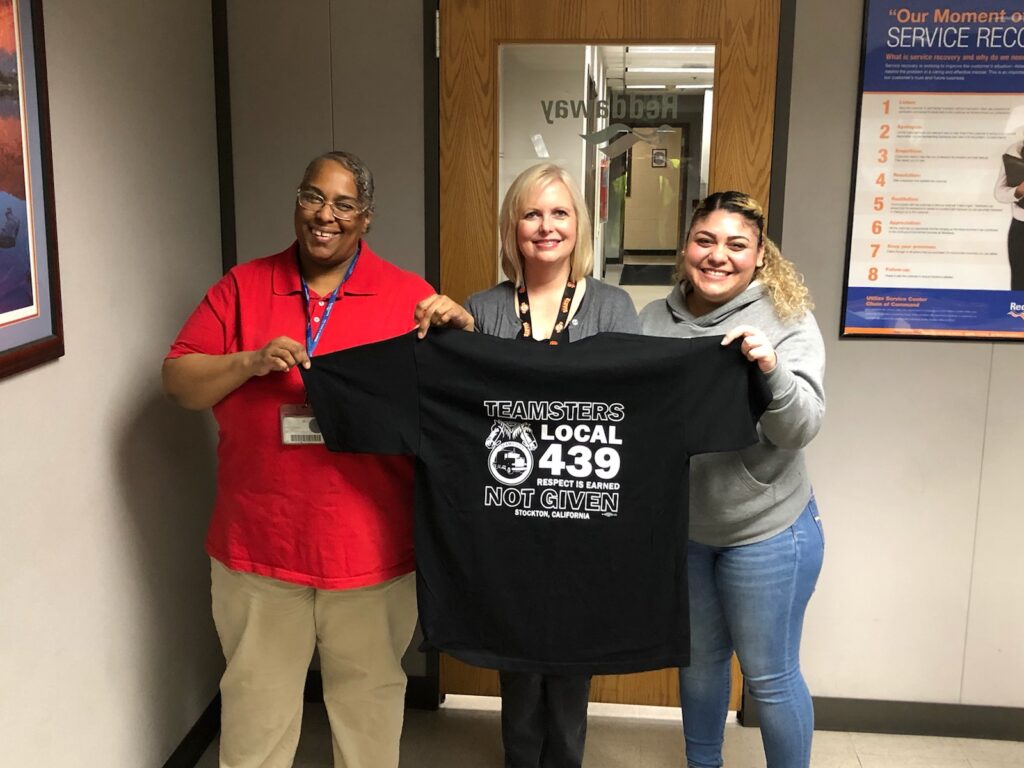 Three of the new members from Reddaway show off their new Teamster merch!
Teamsters Local 439 is proud to announce that the six clerical workers at Reddaway's Tracy trucking facility voted for union representation and have already ratified their first contract.
During the two-month organizing drive, the employer held captive audience meetings and brought in people from around the country to encourage a NO vote. But the women of the clerical unit had seen how the drivers worked with their union and didn't buy the opposition hype. "Our dock workers stood behind them 100%. We showed the women that we had their back," says Business Rep Rob Nicewonger.
Since this victory, these empowered women fought hard and secured a collective bargaining agreement that enhanced their wages, benefits, retirement, and gave them a strong grievance procedure, bidding rights, seniority, and steward recognition, to name just a few.
"This organizing drive made it clear early on that our militant rank and file members and the leadership of Local 439 will not stop until they get the respect they deserve," said Secretary-Treasurer Ken Guertin. "Congratulations, ladies, and welcome to Teamsters Local 439!"