Sysco talks progressing
October 20, 2022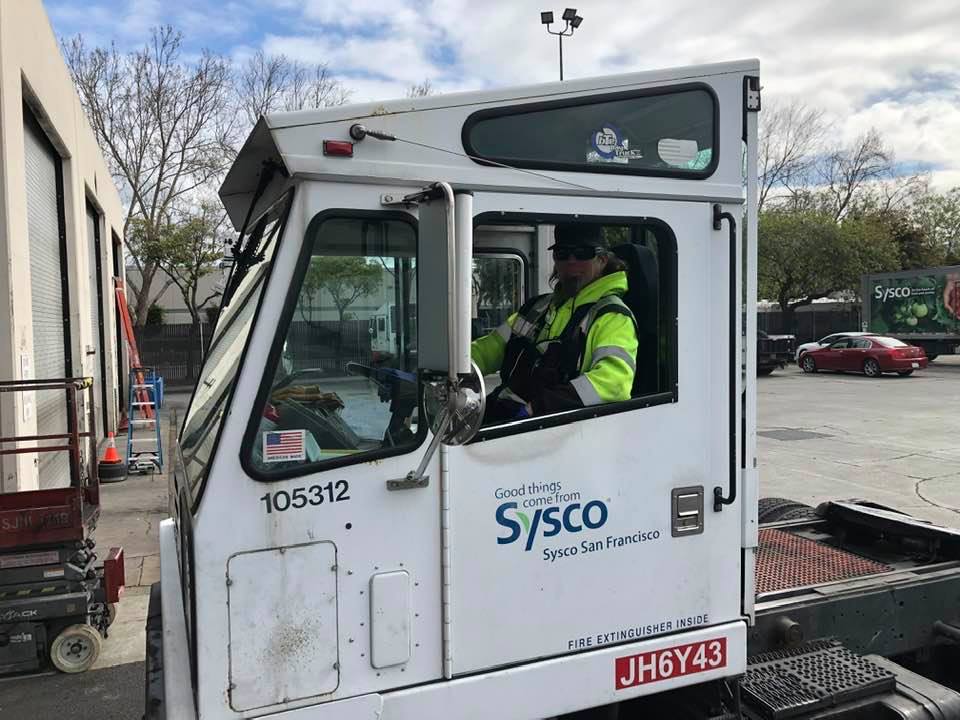 The drivers in Fresno and Modesto hope to have a first agreement soon, like this brother at Sysco SF.
In March, the 100 or so food service delivery drivers at the Sysco facilities in Fresno and Modesto voted to become Teamsters with Locals 431 and 386, respectively. Bargaining began in early June, and the company has agreed to have one contract for both Locals.
At press time, negotiations have been completed around seniority, grievance procedure, bidding language as well as territory. "We are beginning to talk economics and we will get our new hard-working members the benefits they deserve," said Local 431 President Peter Nuñez, who added that negotiations have been progressing fairly smoothly because Local 137's Dave Hawley is participating in the talks and his established relationship with Sysco has helped opened doors. In addition to thanking Hawley for his help, Nuñez also wanted to recognize the rank-and-filers who are participating in the talks.