Recology clerical unit ratifies new contract
April 3, 2019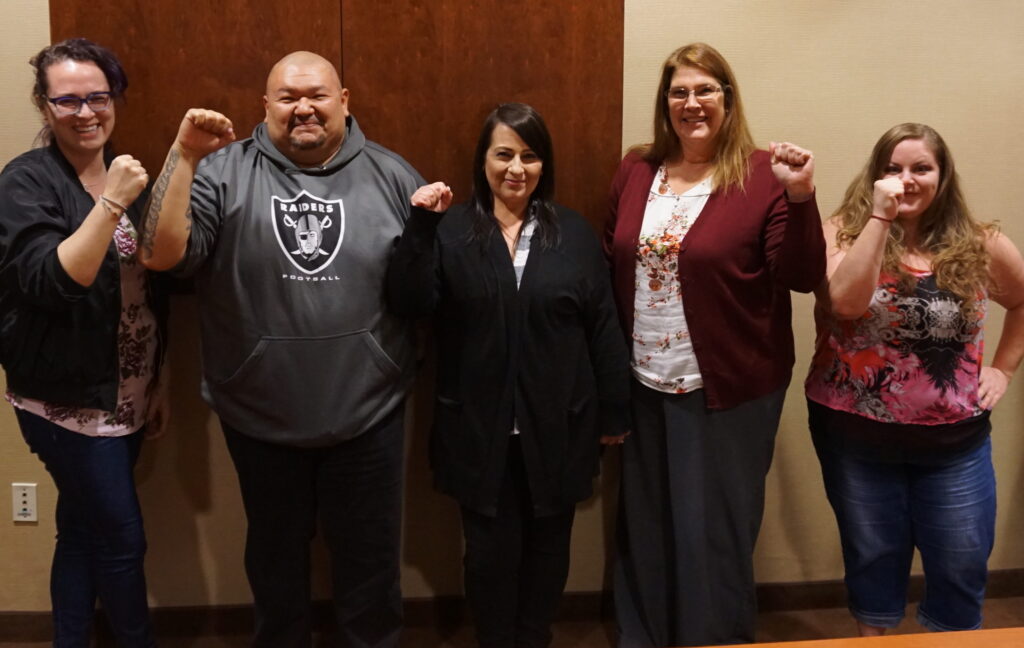 The clerical unit at Recology South Valley unanimously ratified their new 5-year contract.
The small but vital clerical unit at Recology South Valley and representatives of Teamsters Local 350 met on July 19, 2018, to discuss what they would like to see on their next contract. After nearly 7 months of hard-nosed negotiating, led by Recording Secretary and Business Representative Sergio Arranaga with the assistance of Adriana Munoz-Noriega, they were able to successfully hammer out a 5-year contract that the members ratified unanimously.
"The negotiations took longer than expected," Arranaga says. "However, we were able to improve working conditions and get significant economic increases that will give these members job security for the next five years. The key is that we were able to have all these improvements with no takeaways and we continue to build and strengthen these agreements for years to come."
Arranaga says that it wouldn't have been possible without first-time negotiator Adriana Munoz-Noriega who "brought important insight on all of the essential job duties and had the courage to stand up to management."
The unanimous yes vote does not surprise Munoz-Noriega. "We were able to take all the issues and needs of my coworkers into consideration. In addition, our Business Rep helped me to understand the tactics to achieve our goals.  I thank Teamsters Local 350 for all they have done."
This process is proof that no matter how big or small, the unit that fights together, wins together.