Like father, like son in solid waste and recycling industry
March 18, 2021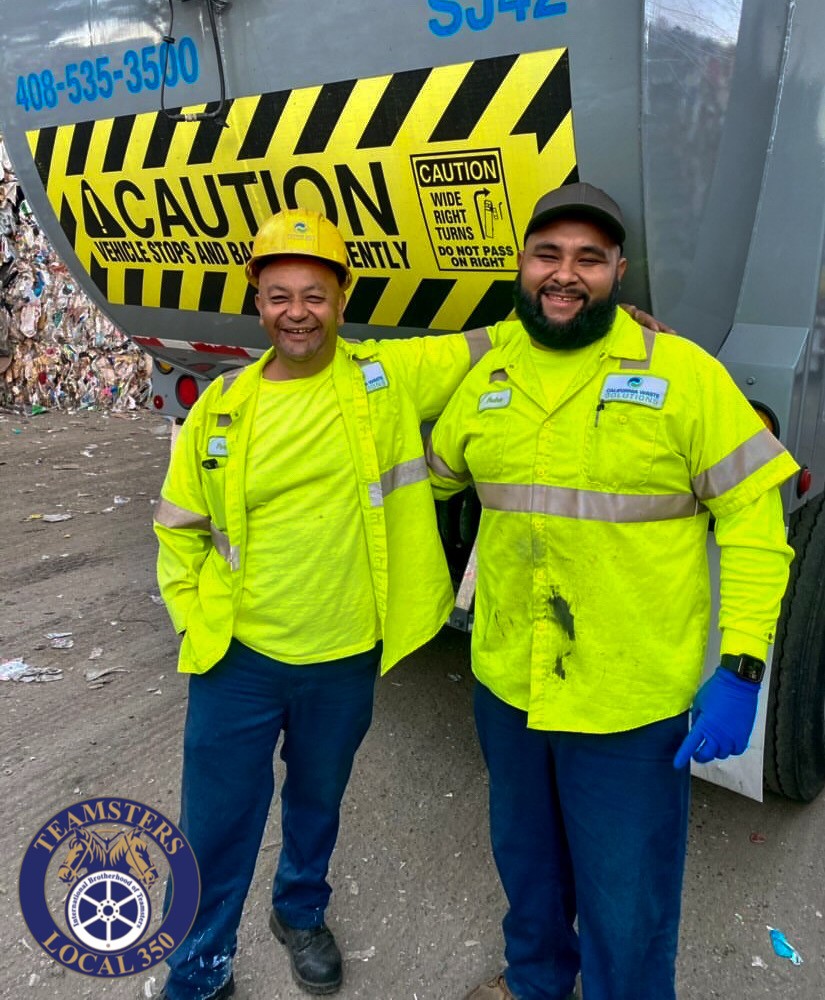 "Watching my dad work as a garbage man since I was four years old and loving his job inspired me to follow in his footsteps," says Pedro Ponce about his father, Toribio Ponce.
The Solid Waste and Recycling industry is one of those unique industries that can span generations within families—fathers working with sons, nephews/nieces working with uncles, cousins working with cousins. It becomes a proud family affair of hard-working men and women who help serve their community, build up the companies they work for, and empower the local union with its strong bond of family.
Pedro Ponce, a driver out of the San Jose unit of California Waste Solutions, recalls those early memories with his father. "I remember when my father was working for GreenTeam and they allowed the drivers to take their kids. My dad would take me, and that's when I knew what I wanted my career to be."
Toribio, the dad, is a 25-year member who began his career in 1996 with GreenTeam of San Jose; he moved over to NorCal of San Jose in 2002, and in 2007 landed with California Waste Solutions.
"Growing up in a Teamster household gave my family and me the benefit of never having to worry about medical expenses, and I love the fact that now. As a Teamsters Local 350 member myself, I can give the same to my own family," continues Pedro. "After many years of working on getting to where I'm at, I am proud to call my dad my co-worker, and have the opportunity to work by his side."
Teamsters Local 350 thanks Pedro and Toribio Ponce for their diligence and years of service to company, community, and union.